FAO Chief Hails Ethiopia's Speedy Transformation - ENA English

FAO Chief Hails Ethiopia's Speedy Transformation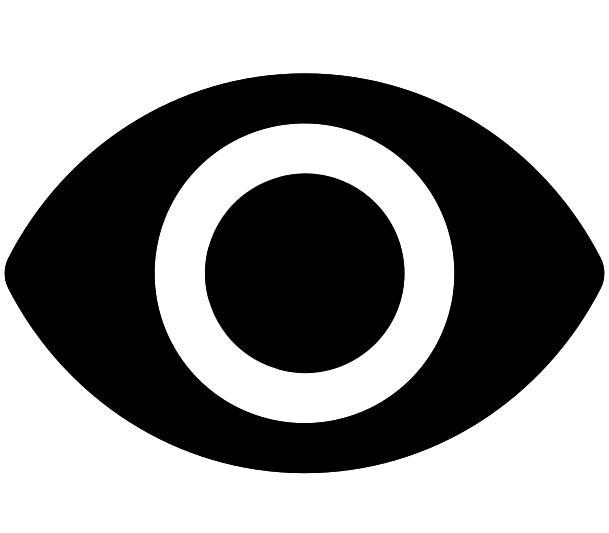 1314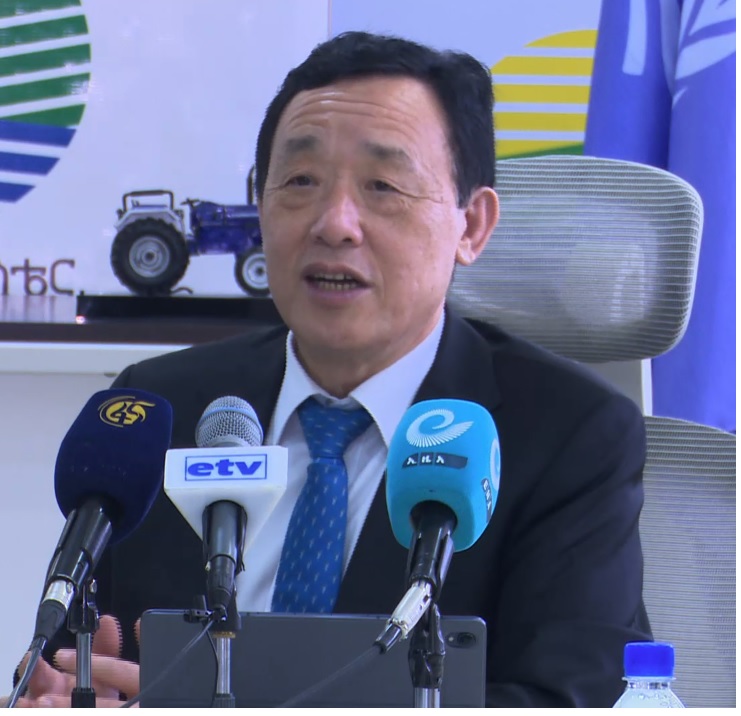 Addis Ababa February 17/2023/ENA/ The United Nations Food and Agriculture Organization (FAO) Director-General, Qu Dongyu has hailed Ethiopia's speedy and comprehensive transformation in all areas including agricultural development activities.
The director-general has today conferred with Ethiopia's Minister of Agriculture, Girma Amente on ways to strengthening the bilateral of cooperation of Ethiopia and FAO.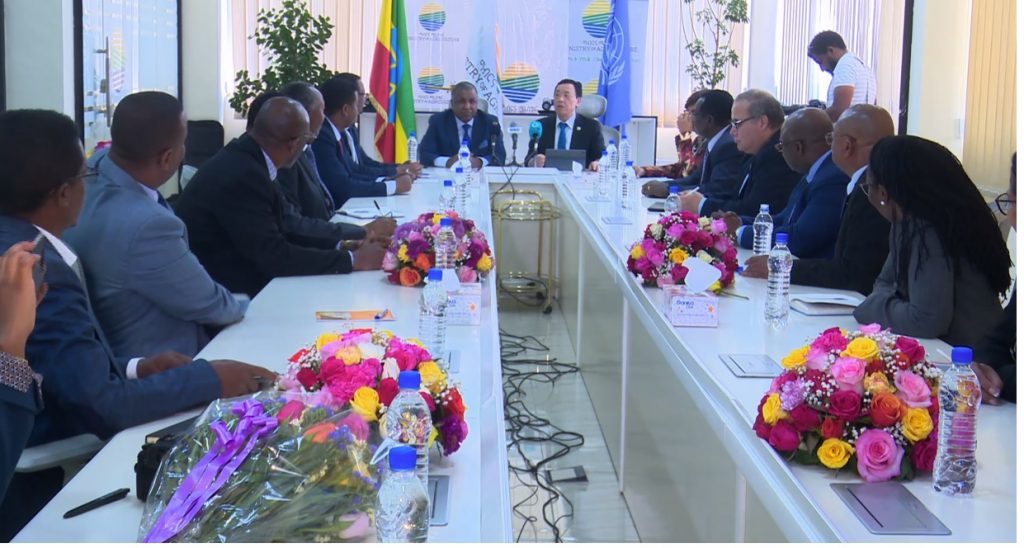 Speaking at the meeting, the director general said Ethiopia's condition is not as ideal as some countries in Africa. However, over the last decade you have made substantial progress in many areas, he said.
For all the progress that you made, I would like to salute your leaders, your people, your ministers and colleagues, the Director General, said. noting that Ethiopia is a big country in terms of size and history.
We want to learn from you, the director general said, adding I brought my economist with me as we encourage member states to learn from each other.
There are some issues as well that FAO wants to work with Ethiopia, Director-General Qu Dongyu pointed out.
Value chain development, big data and the designing of green legacy park development are among the new areas of cooperation that we want to cooperate with Ethiopia, he said.
According to him, Indonesia, with more than 10,000 scattered islands, has benefited a lot from big data as collecting information, analyzing information and information sharing is a key area to assist decision-making. Hence, we have a lot to share with you and Kenya regarding big data, he said.
FAO also wants to cooperate with Ethiopia regarding socially integrated, people supported green park design, he stated.
We have to design green parks, with social interest in mind, he said, citing Ningxia province of China's success in rehabilitating natural vegetation, and the introduction of other ecological protection measures.
Integrated water resource management, water scarcity, water flooding will also be another area of cooperation, he added.
The Minister of Agriculture, Girma Amente, on his part, said since the establishment of FAO it has been supporting Ethiopia indicating that the multi-faceted partnership with FAO is a very strategic one.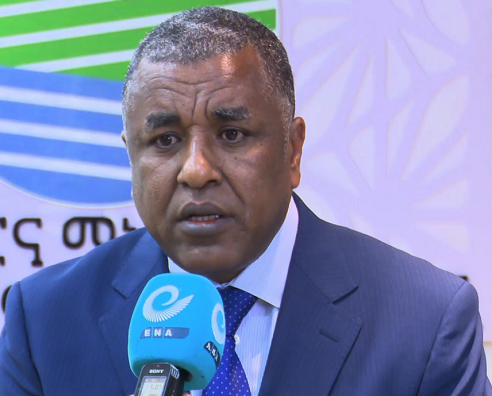 The desert locust control and prevention initiative is among the most important areas of support being provided by FAO, he pointed out.
"FAO supported Ethiopia in terms of having the necessary logistic, infrastructure and technology to fight against desert locusts."
Thanks to FAO's assistance in this regard, Ethiopia already has created the technical and logistical capacity to fight desert locust invasion, the minister indicated.
"We can even support neighboring countries with the capacity we have now," he said.
FAO is also working with us in the area of technical support and even agricultural policy development, he added.
"In the discussion that we have today we identified new areas of cooperation, add value in terms of green legacy, the establishment of green parks both in rural and urban areas," Girma said.
According to the Minister of Agriculture, FAO will provide 87 million USD to Ethiopia to improve irrigation, natural resources and other agricultural developments projects in Ethiopia.
The Minister said the financial support agreement will be signed soon between Ethiopia and FAO.
The Director-General of FAO has also visited the situation room, where professionals of the ministry monitor real time wind and desert locust expansion.

©
Ethiopian News Agency
2023