Ethiopia, Djibouti Youth Plant Tree Seedlings - ENA English

Ethiopia, Djibouti Youth Plant Tree Seedlings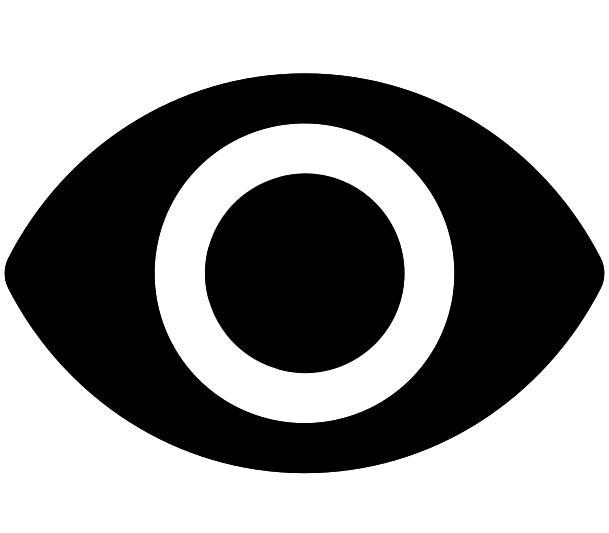 1144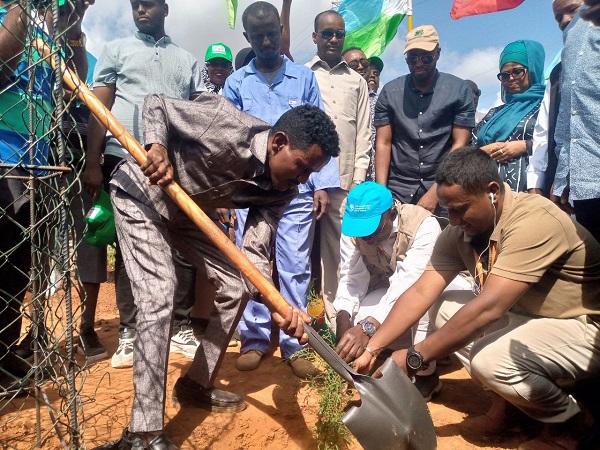 October 15/2022/ENA /An Ethiopian green youth delegation and Djibouti youth have planted tree seedling in Arta Region of Djibouti with the aim of strengthening African brotherhood.
During the event, Djibouti Agriculture Minister Ahmed Mohammed Awaleh said the program would consolidate relations between Ethiopian and Djibouti youth and bolster the good relationship between the two countries.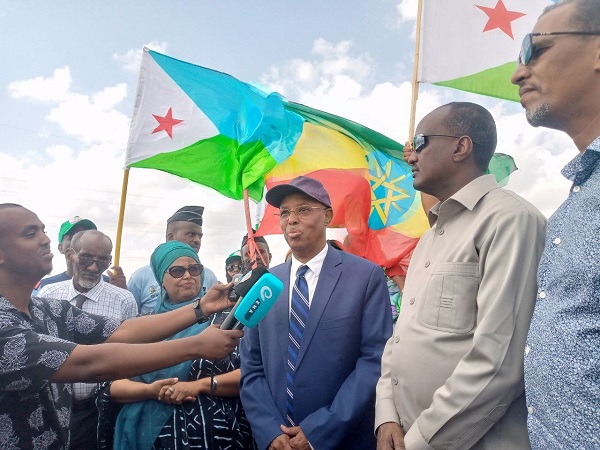 Speaking at the event, from the of the of the Ethiopian Prime Minister Office Democracy Advancement Center Coordinator, Hassan Abdulkadir said the program is aimed at doubling down the already good relationship between the two countries on the green legacy front.
The tree planting represents how Ethiopia attaches importance to Djibouti, he said.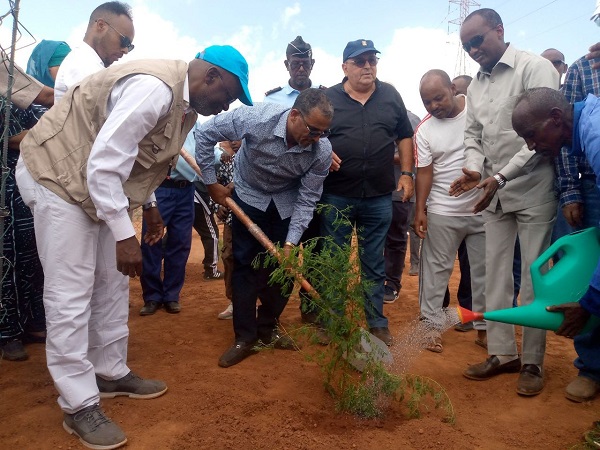 According to the youths of both countries, the future of the two countries is bright with the collective endeavor.
The youth also vowed to engage in activities geared towards strengthening the two countries relationship.
The tree seedlings planting program was also attended by Djibouti Minister of Agriculture Mohammed Ahmed Awaleh, and Youth and Culture Minister Hibo Moumin Assoweh.
Recall that some 240,000 tree seedlings were provided to Djibouti in the first and second rounds tree planting programs held in Djibouti as part of expanding Ethiopia's Green Legacy initiative to neighboring countries.
The third round is geared towards bolstering the already strong friendship between the two countries, it was learned.

©
Ethiopian News Agency
2023