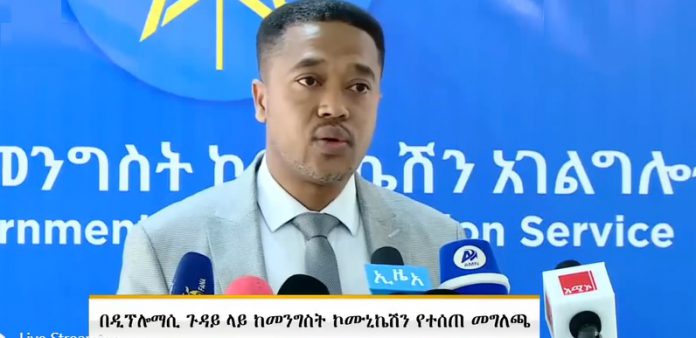 Addis Ababa November 16/2014 (ENA)  The US statement on possible terrorist attacks in the Ethiopian capital Addis Ababa is false and against international diplomatic principles, according to Government Communication Service (GCS).
Government Communication Service State Minister, Kebede Desisa said in a statement today that the Government of United States of America and some officials of the country have continued disseminating false information about the current situation in Ethiopia.
He also cited the recent report broadcasted by CNN falsely claiming that the terrorist TPLF is closing on Addis Ababa in an attempt to create chaos and terror in Ethiopia.
The Government of America has also few days ago issued a statement falsely stating that "there will be possible terrorist attacks in the capital Addis Ababa" with the view to terrorizing Ethiopians, which is far from the truth, the state minister pointed out.
According to him, the false information being disseminated by the American Embassy in Addis Ababa demonstrates the fact that the US is providing support for the terrorist TPLF.
The purpose is to mislead the international community about the reality on the ground in Ethiopia and tarnish the country's image as well as discourage foreign investors from coming to the country.
"This is against the principles of diplomatic engagement that would damage the long standing historical bilateral relations of the two countries," Kebede stated.
He finally urged all parties that have been supporting the terrorist TPLF to refrain from their acts.