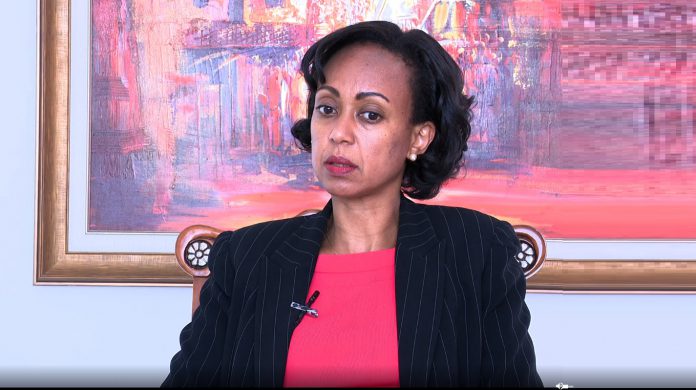 Addis Ababa November 19/2021 (ENA) Ministry of Health disclosed that over 1,000 health facilities have been looted and destroyed by the terrorist TPLF and its cohorts.
The ministry also revealed that it has sent supplies to reopen 20 health facilities in relatively peaceful areas.
The terrorist group has reportedly inflicted heavy damages in the areas it reached by particularly looting and destroying public facilities.
As the intention of the terrorist group is to harm people, it has been destroying health facilities where mothers give birth and treat children.
Health Minister Lia Tadesse told ENA that there has been widespread looting of medical facilities and destruction of medical equipment which exposed many citizens to danger.
According to her, serious damages were inflicted in health facilities located in Benishangul-Gumuz and Oromia region, besides those in Amhara and Afar regions.
A total of more than 1,000 health stations were looted and damaged in the areas, she added.
The minister, who noted that destroying public health facilities is unacceptable, said rehabilitating the destroyed institutions requires huge resource.
Furthermore, Lia revealed that the ministry is collecting resources and distributing medical supplies to health facilities in areas where relative peace has been restored.
Effort is also underway to integrate hospitals that are not affected by the war with damaged health stations in their localities so that they can support them.
So far, distribution of materials has been completed to rehabilitate 20 damaged health stations in Afar and Amhara states, she elaborated.
The minister disclosed that many ambulances were stolen and others damaged, in addition to the damages cause on the health institutions and medical equipment.
Ambulances have, therefore, been sent to replace the missing ones, Lia added.
Some 93 ambulances have been repaired and made operational in an effort to repair damaged ambulances and over 100 ambulances are being repaired, it was learned.
"It is time for everyone to stand together and move the country forward," the minister said, calling on all to work together in rebuild the damaged health facilities.