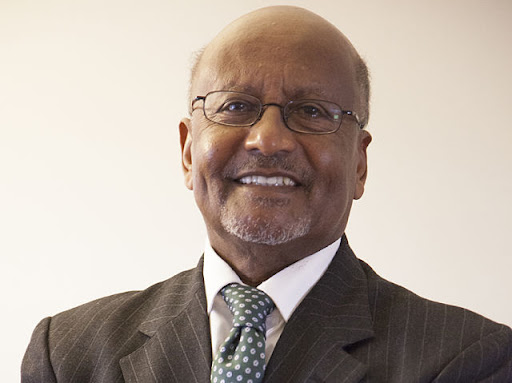 Addis Ababa November 19/2021 (ENA) Ethiopia continues to be an anchor of regional stability and will be more so when the Grand Ethiopian Renaissance Dam (GERD) becomes fully operational, Morgan State University Political Science and International Relations, Professor Getachew Metaferia said.
The Professor said "currently, Ethiopia's bold effort to harness its water resource and build the Grand Ethiopian Renaissance Dam (GERD) to help spur the country's development and extricate its people from abject poverty is exemplary."
GERD will integrate the region economically and will bring meaningful development to a volatile region he said, adding "given an enabling political environment Ethiopia's industrious population, could live up to its role as a linchpin to the Horn of Africa and beyond."
The fact that it is being built and paid for by its own people, without any aid from donor countries and institutions, as Egypt and its allies blocked all efforts by Ethiopia to borrow funds from international organizations, he elaborated.
Professor Getachew stated "It (GERD) proves Ethiopia's sense of independence, resolve and considerable ability to develop itself."
Egypt's bellicose attitude towards Ethiopia and the fact that it downplayed the role of the African Union to mediate the disagreement preferring instead to ask the US and the EU shows it has no regard for the continental organization of which it is a founding member, according to him.
He recalled that the thoughtless and undiplomatic utterance of former US President Donald Trump who signaled Egypt could bomb the dam is registered in the minds of Africans and their friends.
"The GERD has much to say about Ethiopia and Ethiopians. It shows that developing countries can chart and achieve their own goals, remain independent, write their own history, and break out of the vicious cycle of dependency," he elaborated.
Ethiopia, building the GERD is not a matter of choice, but an economic and developmental necessity and the way to alleviate poverty for a nation and its people.
The GERD will also provide many benefits to the entire Horn of Africa region and beyond and will provide affordable and renewable energy to Sudan and other neighboring countries, the professor added.
Furthermore, Professor Getachew stressed that African countries must closely follow what is happening in Ethiopia.
"It is a harbinger of what can come their way if they uphold the spirit of Pan-Africanism, stand in unison to protect their singular and collective interests, and try not to be client states," he underscored.
He said "Today, Ethiopia is fighting the TPLF, an organization that brutally ruled her for twenty-seven years. The TPLF's long-standing policy goes against the grain, wishes, and aspirations of African countries."
Ethiopia has a long history of nation-building, laudable achievements to refer to, and can overcome all odds, professor added.