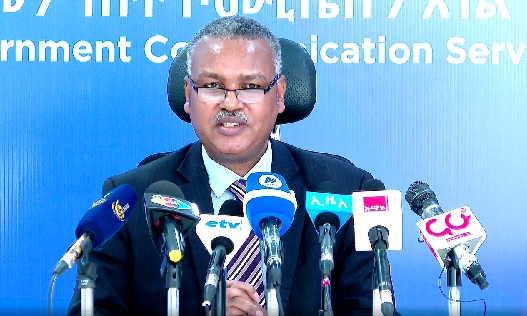 The coalition of allied forces has been effectively reversing TPLF's ambition and its advance on all major fronts, according to Government Communication Service (GCS).
Briefing the media, Government Communications Service Minister Legesse Tulu said the National Defense Force, along with allied forces, has eliminated 10 to 15,000 TPLF fighters on various fronts during the last couple of days.
Particularly, most of the terrorists were killed and surrendered in Wereilu, Kemisse, and Mille fronts, he added.
As the terrorist TPLF is now suffering huge losses in major fronts, the minister called on all the fighters to surrender to the National Defense Force.
"Recently, efforts have been intensified to quell the aggressor TPLF on all fronts," Legesse noted, adding that "the terrorist group had in the past week alone launched a wide range of offensives on several fronts, but it suffered heavy casualties. As a result, between 10,000 and 15,000 terrorists were killed."
Following the failure of the terrorist group to achieve its goal of breaking up the Ethiopian state, TPLF spokespersons are spreading propaganda against the government and attempting to tarnish the image of security forces.
They are intensifying the false narrative that the Ethiopian government is using food as weapon of war and ethnic Tigrayans are being arrested because of their identities as part of spreading false information, the minister elaborated.
Speaking about the implementation of the recently declared state of emergency, he stressed that the police have only targeted those perpetrators and supporters of TPLF and Shene terrorist groups in the capital city Addis Ababa.
"No arrests have been made because of the ethnicity of those individuals, but only the terrorist TPLF and Shene messengers. Therefore, the government wants to make it clear that the allegations are baseless."
Legesse further raised the abuses perpetrated on the more than 7 million people in areas occupied in the Amhara and Afar regions by the terrorist TPLF.
The minister urged the international community to condemn the atrocities committed against the millions of people in the regions.
He finally said the government is working to end the war in a short period of time.