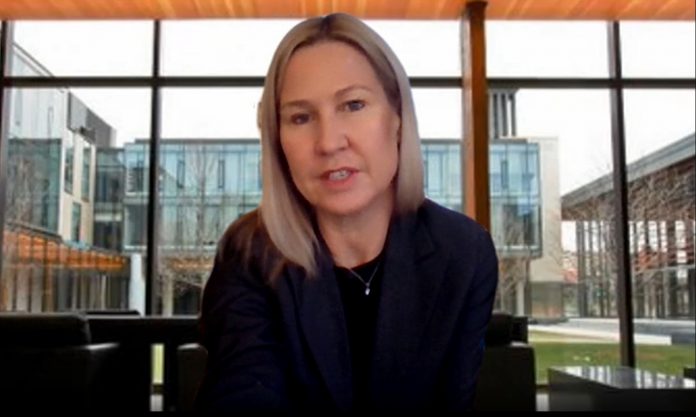 Addis Ababa November 18/2021 (ENA) Equating a group that has committed the initial attack on the Northern Command of the National Defense Force with a democratically elected government is totally unacceptable, Professor Ann Fitz-Gerald said.
University of Waterloo Professor, Ann Fitz-Gerald told ENA that she does not "think it is helpful to equate a group that has committed the initial attack on the Northern Command, which I understand resulted in the murder of thousands of troops, with a legitimate government."
The professor stressed that "it is unacceptable to give an actor that commanded that activity to unfold any sort of moral equivalency with a legitimate democratically elected government."
She further explained that there was good reason for the delay of the elections due to COVID-19, which was similar for parts of the world in postponing elections.
Commenting on the policies of some foreign powers in Africa, Fitz-Gerald said Africa is a continent where the interests of some western powers seems very short-term, damaging and destructive to the ongoing relationships between different African countries.
Such an approach is potentially destructive towards the progress of the countries development objectives and growth goals, she elaborated.
Some of these policies are leaving question marks, the professor noted, adding that it seems like there is no plan B in their policy. "I would put that policy to America and the Biden Administration. What is plan B for Ethiopia because plan A is not working?"
According to her, "if the U.S policy is to save the TPLF leadership and bring it to the negotiating table, then I believe it is a destructive policy for the country."
It is also concerning with regard to the growing anti-American sentiment that is being generated not only in Ethiopia but across the very large global Ethiopian Diaspora and the diaspora community in the U.S as well, Fitz-Gerald noted.
"We have already seen what happened with the mid-term vote in the state of Virginia and I learned that it was largely due to discontent by the Biden Administration."
The professor underscored that if the objective of the U.S policy is to bring about peace in Ethiopia, it should be much harsher on the TPLF leadership and to do everything in its power to stop the spread of conflict and humanitarian disaster.