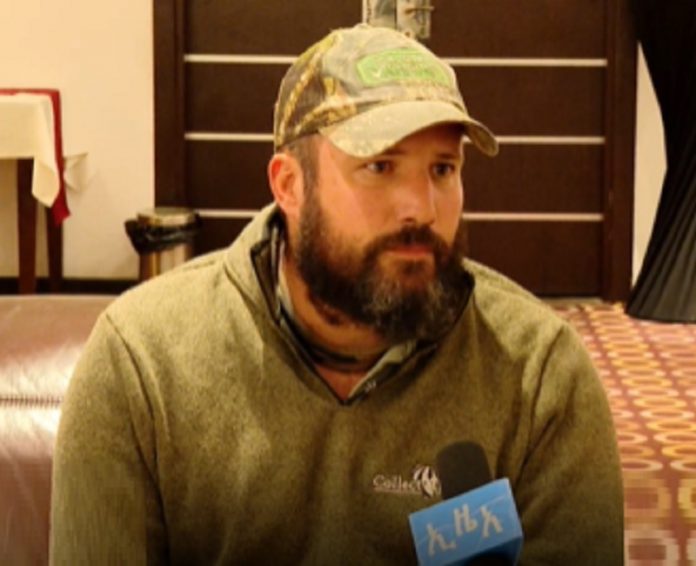 Addis Ababa, November 15/2021 (ENA) For the past 12 years, Jacoues Meyer of South Africa has known all parts of Ethiopia and he has traveled a lot with numerous memories about this historical nation.

Some international media outlets have been disseminating false information about the current situation in Ethiopia as part of an attempt to enhance their hidden agenda of destabilizing the country.
Despite the intensified false propaganda of these media, Jacoues Meyer came to Ethiopia with his friends and has now been traveling to different places in the country.
He said that the recent reports of the western media outlets including the BBC and CNN that "Addis Ababa was under siege by the terrorist TPLF and its ally" caused tremendous frustration on many of the people who are concerned about Ethiopia.
Acknowledging that Ethiopia is undergoing through what looks like a coordinated media campaign to tarnish its image, however, he said that those news media reports have detached the reality on the ground.
When some of the media in the west had been disseminating false information, he telephoned to his friends in Addis Ababa and proved the malicious intentions of the news media against Ethiopia.
"When you see things on some of the western media and that obviously it makes you concerned. You know, I'm never going to want to put myself or my friends or anybody that we travel with in any danger. So my first part of the call was that we've got people on the ground in Ethiopia and that we trust them. During that moment, I made one call to him and he assured me that everything was good on the ground."
For him, the reality in Ethiopia and the media reports about the country was entirely different.
"So when I was told everything was fine here, I decided to let me come through. I've been here and we have traveled across the capital Addis Ababa and spent three days in Awash Afar region. It has been a very pleasant experience to everybody we met. And everything to me is the same as it was in our last year and the year before and the year before that. This for me, this is sad that Ethiopia is getting a wrong image by the media out there."
Noting Ethiopia has been wrongly framed by western media outlets and they are intensified by unreasonable pressures, this South African nationality said these media always make things seem a lot worse scenario than they are for the African countries.
He blamed the western media outlets for their baleful information about the reality in Ethiopia.
Mayer finally urged the western news media to send their journalists to Ethiopia and get the real story from the people on the ground instead of showing biased information that detaches from the context.
"I would like to say you send your people here and get some people on the ground to get the real story from the people on the ground instead of listening to people that are all 6000 miles away from Ethiopia….. Because I have been here for two weeks and everything is going well. You can walk around the streets of Addis Ababa for hours whether in broad daylight or Evening."