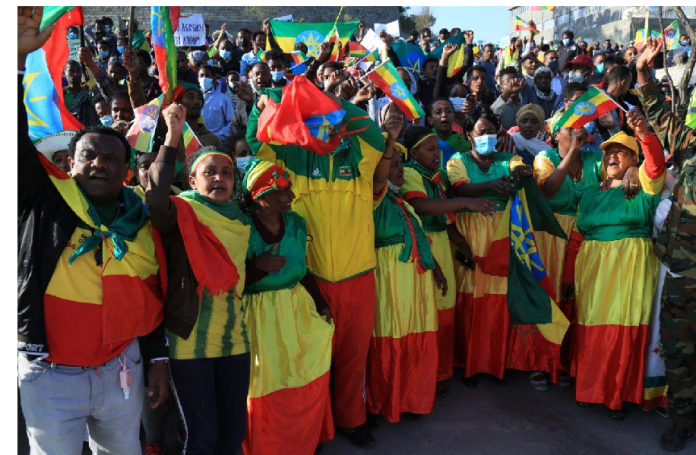 Addis Ababa November 7 /2021  /ENA/  Rallies to support the Ethiopian National Defense Force (ENDF) and denounce the terrorist TPLF and its allies have continued in towns of several regional states on Sunday.
Accordingly, residents of Harere city and its environs, Westen Shewa Zone including Ambo town and West Guji zone of Oromia Reginal state, as well as Arba Minch and Worabe cities of South Nations, Nationalities and Peoples' Region (SNNPR) and Assossa of Beneshanguel Gumuez regional states have staged demonstrations today.
The resident strongly denounced the terrorist groups of TPLF and Shene for their evil acts that they have been orchestrating to dismantle Ethiopia.
They expressed their firm commitment to stand with ENDF in the fight against these terrorist groups.
The demonstrators have also called on the international community to refrain from destructive acts that exacerbate the situation.
They have also expressed disappointment over the international community for not taking the appropriate measure against the brutal acts of the terrorist TPLF as it is openly committing atrocities on innocent Ethiopians including killings, rape, and destruction of properties among other things.