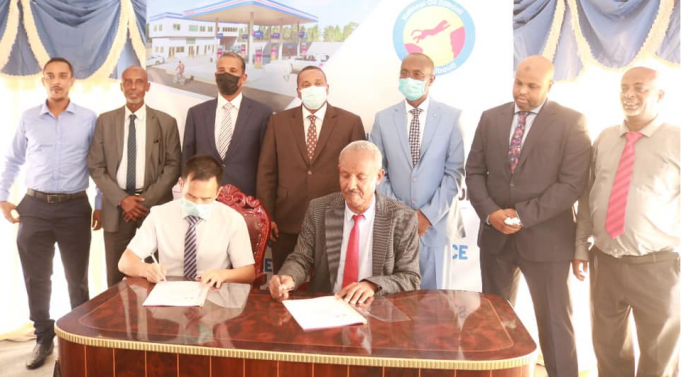 Addis Ababa November 4/2021 (ENA) Ethiopian owned NOC has launched a 1.3 million US dollars project in Djibouti on Wednesday.
As part of expanding investments in neighboring countries, NOC Djibouti has signed an agreement with a China Construction to significantly renovate and modernize a service station worth 1.3 million dollars on Wednesday, according to Ministry of Foreign Affairs.
Djiboutian Minister of Energy and Natural Resource Yonis Ali Guedi, Minister of Interior Said Nouh and Ethiopian's Ambassador to Djibouti, Berhanu Tsegaye and scores of high level officials have attended the inaugural ceremony.
Manager of NOC Djibouti Fassil Woldemariam, Commended the Minister of Energy and the Ethiopian Ambassador for their "incredible support" to facilitate conducive investment environment.
He further reiterated NOC Djibouti's commitment to contribute alongside public and private partners to the economic and social development of Djibouti.
It is to be recalled that NOC Djibouti invested in the construction of a new service station in areas known as PK 12 in 2020, which was commissioned at the beginning of 2021.