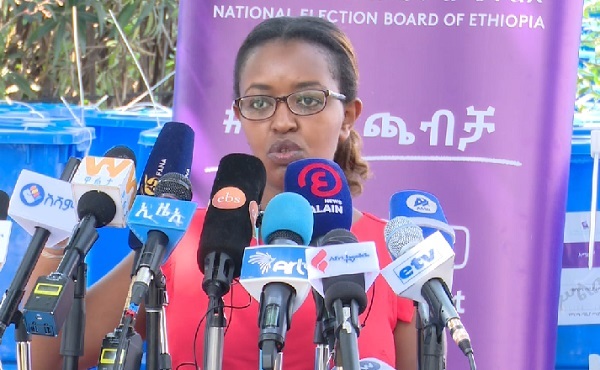 Addis Ababa, June 9/2021(ENA) The National Electoral Board of Ethiopia (NEBE) said that the distribution of training materials for upcoming election will be completed in the next two days.

Local and International journalists operating in Addis Ababa have today visited logistical preparations for upcoming election.
During the occasion, NEBE Communications Advisor, Soleyana Shimelis said the training materials are being distributed across the country and will be completed in two days.
She stated that the board will conduct trainings to 150,000 election executives in each of the constituencies throughout the country.
The materials to be used for the trainings are being packed with 3,800 blue boxes, it was learned.
Furthermore, Soleyana indicated there is no problem encountered so far in terms of transporting the training materials and federal government and regional states are cooperating in this regard.
Ethiopia will hold general election on June 21, 2021.
According to NEBE, more than 36 million Ethiopians have registered to vote during the election.
The people registered have accounted for 80 percent of the expected number of voters, the board indicated.