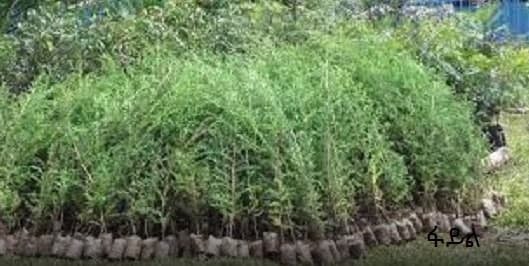 June 8/2021(ENA) Tigray Interim Administration Agriculture and Rural Development Bureau disclosed that 10 million tree seedlings are readied to be planted in the region this rainy season.
Bureau Natural Resources Development and Safety Net Sector Coordinator Desta Gebreselassie told ENA that tree planting holes are being prepared at various nurseries.
So far, 1.2 million planting holes are prepared by the public in collaboration with the regional government, he added.
Ethiopia is gearing up its effort to plant 6 billion seedlings at home and in neighboring countries this rainy season.