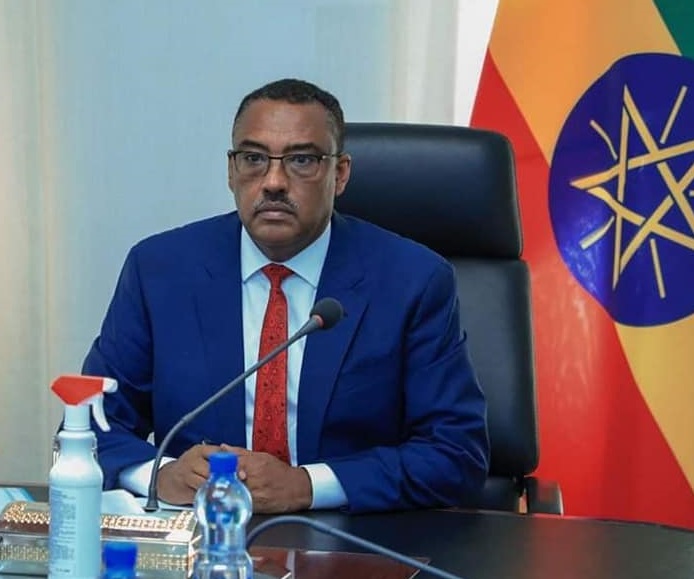 Addis Ababa (ENA) May 21/2021 Deputy Prime Minister and Foreign Minister, Demeke Mekonnen said the second-year filling of GERD will be conducted as scheduled and agreed by the national scientific research group (NISRG) of the three countries.

Deputy Prime Minister stated this in delivering keynote speech at a webinar meeting entitled "The equitable use of the Nile: the role of the Grand Ethiopian Renaissance Dam for regional cooperation."
Ethiopia has confidence in the role of the AU in facilitating the negotiations and bringing the process to a successful conclusion, he said, and reaffirmed Ethiopia's conviction on the principle of finding African solutions to African problems.
Egypt and Sudan are attempting to exert unnecessary pressure on Ethiopia through different means including the internationalization and politicization of technical issues which will only undermine trust among the three countries, Demeke elaborated.
South Sudanese Deputy Foreign Affairs and International Cooperation, Deng Dau Deng said that GERD is a peace project that will benefit all in the region.
With this understanding, he said the parliament of South Sudan will soon ratify the Nile basin Cooperative Framework Agreement (CFA), which outlines rights and obligations for the development of the Nile Basin water resources.
Expressing his hope for the tripartite negotiation to be concluded with a mutually beneficial agreement, he pointed out that the riparian countries should have been part of the consultation since the river basin is a shared resource.
More than 142 participants have attended the webinar that was organized by Ethiopian embassies accredited to neighboring countries and the great lakes region jointly with the Ministry of Foreign Affairs of Ethiopia.