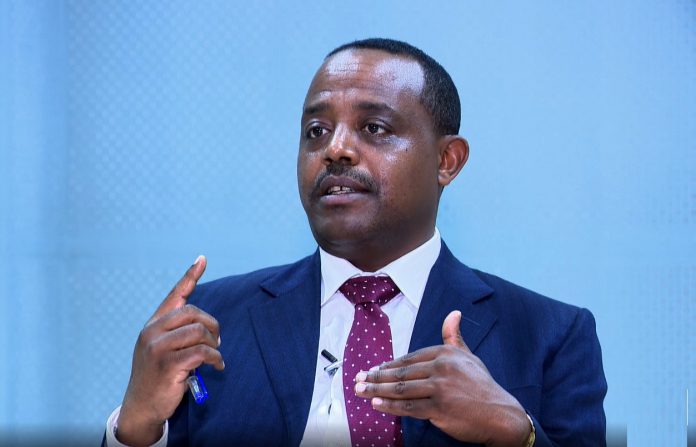 Addis Ababa May 20/2021 (ENA) Some political party leaders said they have a national duty to stand together against any force coming from outside and inside the country to challenge Ethiopia's sovereignty.
The parties told ENA that there are forces that are trying to disrupt the 6th General Election Ethiopia the country is preparing to hold.
There are forces inside and outside the country creating instability and conflict in different parts of the country, representatives of the parties noted.
According to representatives of Prosperity Party, Ethiopian Social Democratic Party (ESDP) and Enat Party stressed that political parties should have common position on the survival of the nation and the unity of the people.
Therefore, all political parties should work together on major national issues despite policy differences.
"By especially understanding the current situation in Ethiopia, we need to be closer and closer than ever before," they underscored.
Prosperity Party Public and International Relations Head, Bikila Hurissa, said enemies from near and afar are working day and night to avert Ethiopia from becoming a stable nation.
"Therefore, no matter how divided the political parties are, the issue of Ethiopia's existence needs to unite us," he underlined.
The main purpose of forming a party is to serve the country and the people, he said, adding that it is important to stand together to fight against the enemies of Ethiopia and thwart their plan.
Ethiopian Social Democratic Party (ESDP) Chairman, Professor Beyene Petros said on his part "Ethiopians have never been divided in the face of their enemies. They always stood together."
"We will make sure that we are not a fragmented nation as our enemies think," he stressed, adding that "we will hold election and there will be no force to stop it."
Furthermore, he noted that we need to stand together and put to shame some irresponsible bodies.
Enat Party Secretary General, Getenet Worku said there should not be difference on national unity and sovereignty despite different political views and ideologies.
He added that competing political parties should work together through negotiation and resources as much as possible, rather than stumbling over minor issues.