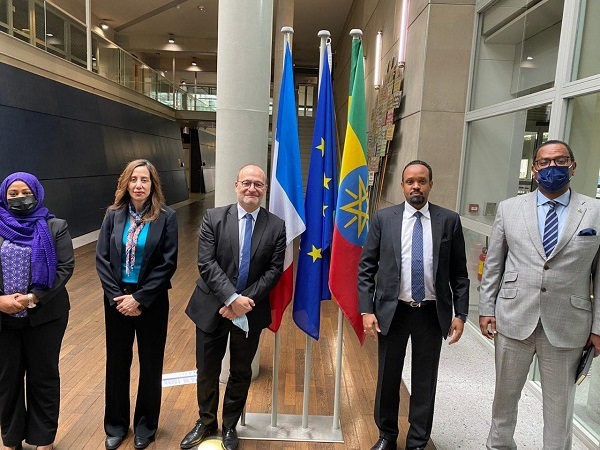 Addis Ababa, May 19 /2021 (ENA)  Finance Minister Ahmed Shide and Agence Française de Développement (AFD) CEO Remy Rioux held discussion today about ways of further strengthening the economic cooperation between Ethiopia and France.
During the meeting, the minister emphasized the need to revitalize the Medium-Term Economic Cooperation Framework as part of the effort to increase the official development assistance predictability and enhance development cooperation effectiveness between the two countries.
The officials also discussed projects financed and technically supported by AFD, including the economic reform program support as well as the recent board-approved COVID-19 support to the MSMEs Business Sustainability and Jobs Protection Program and implementation of the National Digital ID Program.
Ahmed stated that the Government of Ethiopia underlines the importance of these projects and the need to expedite the process to start project implementation as soon as possible.
French Development Agency supports development in Ethiopia in priority areas such as water and sanitation, urban development, energy sector development, economic reform support, and heritage Cooperation.
The cooperation between Ethiopia and France began in 1966 when the two countries signed the Cultural, Scientific, and Technical Cooperation Agreement.