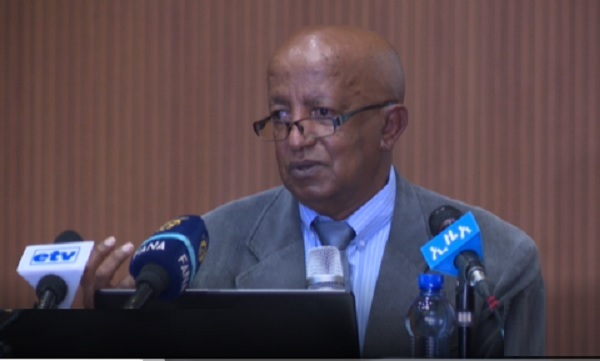 Addis Ababa, May 19 /2021 (ENA) Cooperation in the utilization of Nile water is the only "option for the present and future generations of Ethiopia, Sudan and Egypt", Ministry of Foreign Affairs Boundary and Cross-Boundary Affairs Adviser Ibrahim Idris said.
During a discussion forum held with representatives of religious institutions and civic associations today, the adviser said Ethiopia's position is based on the internationally recognized reasonable and equitable utilization principle.
Construction of the dam is not a unilateral act, he noted, adding that Sudan and Egypt had fully consented to its construction parallel with the development of the rules and regulations of the Declaration of Principles on the Renaissance Dam.
In concluding an agreement, Ethiopia wants to make sure that its present and future interests are fully secured, he underlined.
Ethiopia has the right to use the Nile water, Ibrahim stated, further stressing that "cooperation is the only option for the benefits of the present and future generations of the three countries."
According to him, "conflict will take Sudan and Egypt nowhere. It is indeed counter-productive."
The adviser underscored that the policies of Sudan and Egypt are contrary to the principles of international law and practice, and morally as well as religiously.
Expressing his view about the importance of the dam to Ethiopians, Ibrahim said they should strengthen their support and get committed to finalizing the dam.
Commenting on the update on the dam provided by the adviser, some representatives of religious and civic associations noted that Ethiopians have human, religious, legal and natural right to utilize and develop their natural resources given to them without harming the interests of others.
They called on all Ethiopians, both at home and abroad, to stand in unity and harmony to overcome any challenges on the GERD as it is a symbol of the nation.
At present, the construction of the dam has reached 80 percent and is scheduled to impound the lake on the dam this rainy season.