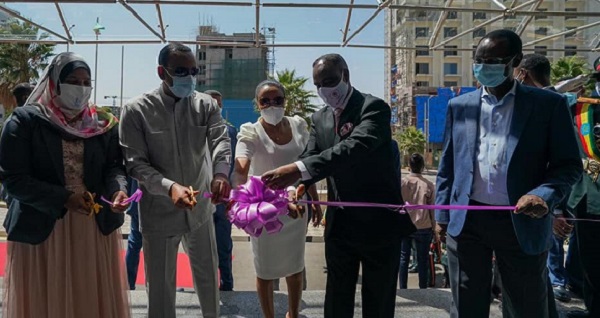 April 17/2021(ENA)  Prime Minister Abiy Ahmed inaugurated today the new headquarters of Information Network Security Agency (INSA) that cost 2.1 billion Birr.
Following the inauguration, PM Abiy wrote on his Facebook that ten years ago the INSA headquarters construction project was initiated and launched.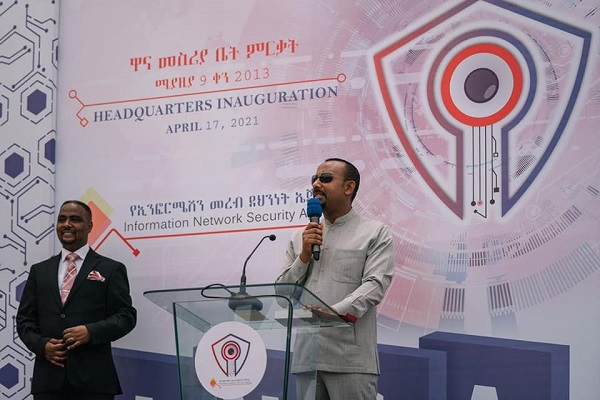 After multiple delays and stalled progress, the construction resumed three years ago with vigor and commitment towards finalization.
Containing six blocks of 14 to 17 story buildings and resting on 7,550 meters square area, the new INSA headquarters also houses Ministry of Peace, Artificial Intelligence Center, and Financial Intelligence Center offices, it was learned.
The premier noted that the INSA headquarters above all carries the vision of enabling the realization of a leading African cyber institution.