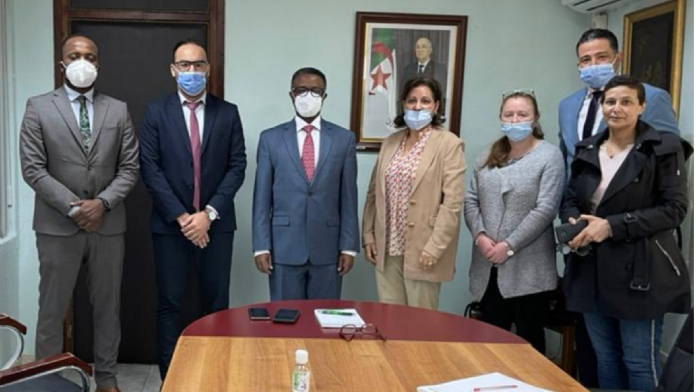 April 15/2021(ENA) Ethiopia's Ambassador to Algeria Nebiat Getachew briefed SAIDAL Pharma President Dr. Fatoum Akacem on attractive investment opportunities in Ethiopia, particularly for Algerian Pharmaceutical Companies.
According to Ministry of Foreign Affairs, Nebiat had a very fruitful discussion on Wednesday with Dr. Fatoum and briefed the President on attractive pharmaceutical sector investment opportunities in Ethiopia.
The Pharmaceutical sector is given due emphasis on the country's industrial policy and strategy as one of the seven priority sub-sectors for industrialization and manufacturing, he said.
Nebiat noted that an industrial park is established that is dedicated to easing up doing business in the sector.
The incentives available in Ethiopia for foreign investors who choose to engage in the sector include customs, duties, income tax exemptions, and grace periods, the ambassador pointed out.
Pharmaceutical commodities manufacturers can benefit from the country's low cost of pharmaceutical labor.
The two sides concluded their discussion by agreeing to facilitate further discussions between Ethiopian and Algerian companies.
SAIDAL Pharma is an Algerian public-private company.