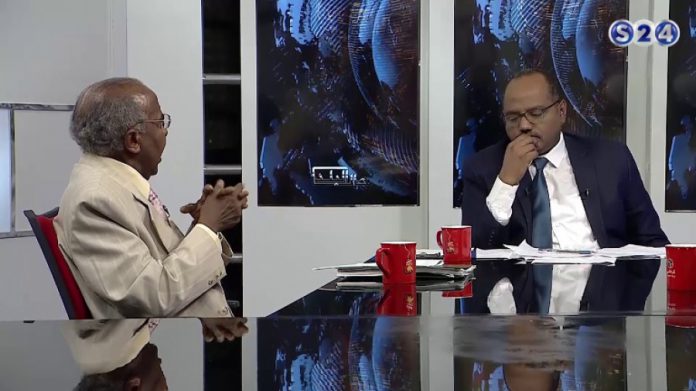 Addis Ababa April 14/2021 (ENA) Sudanese benefits from the Grand Ethiopian Renaissance Dam (GERD) are far better than Ethiopia, despite its echoing of baseless claims that the dam causes damage to the country, a Sudanese scholar revealed.
In a televised interview with Sudan 24, Dr. Salman Mahamud Ahmed said that Sudan would benefit more from the dam than Ethiopia is confirmed by Egyptian water and irrigation experts like Dr. Mohammed Abuzeid and Dr. Sewefet Abdudaim.
Sudan's sudden change of position is therefore amazing and evil, he added.
According to him, it is puzzling to see giant water and irrigation experts and international scholars like Professor Seife Salman Mohammed opting for silence while small engineers like the Sudan Water Minister beat drum of war on behalf of Egypt.
GERD will enable Sudan to sustain regular flow of water throughout the year and harvest three times in a year. This would be similar to the benefit Egypt has been enjoying after building Aswan High Dam, he elaborated.
Sudan sided with Ethiopia for a long time because of these benefits, Dr. Salman noted, adding that it has however succumbed now to pressure from Egypt.
With regard to the bizarre and shocking video circulated by some quarters alleging that the GERD will collapse and destroy Sudan, he stated that there are over 45,000 dams across the globe with none damaged to date.
If that is the case, why doesn't the Aswan High Dam which was built during the Soviet era collapse? In contrast to Aswan dam GERD is built using latest European technology, the expert said.
Even the enemy has testified that GERD benefits Sudan in numerous ways, he pointed out.
The problem the country faces due to sedimentation and damages on Seenar and Roseires dams will be prevented, according to the expert.
Moreover, Sudan will get cheap electric power upon the completion of the Grand Ethiopian Dam. Wouldn't it be wiser to negotiate on cost of electricity? Dr. Salman asked.
He suggested that Sudan should allow Ethiopia to go ahead with the second phase filling and negotiate on getting low price for energy in return.
The scholar believes that beating war drum on Egypt's behalf won't help. And resolving the border tension through dialogue benefits both countries.