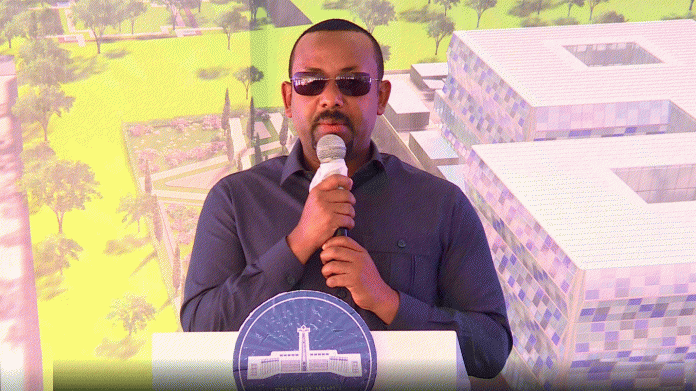 Addis Ababa April 10/2021 (ENA) Prime Minister Abiy Ahmed today called on investors to engage in health sector development in Ethiopia as the sector has an ample opportunity for investors.
Abiy made the remark during the launching ceremony of the construction of a mega Medical Centre in the capital Addis Ababa with an outlay of 300 million USD by the US-based health service provider company, Roha Group.
The state of the art medical center will deliver up to date health care services backed by latest technologies with its 5 specialized hospitals.
The medical center incorporates hospitals specialized in Children and Mothers, Cardiovascular, Neurology and Medical School as well as Research and Innovation center.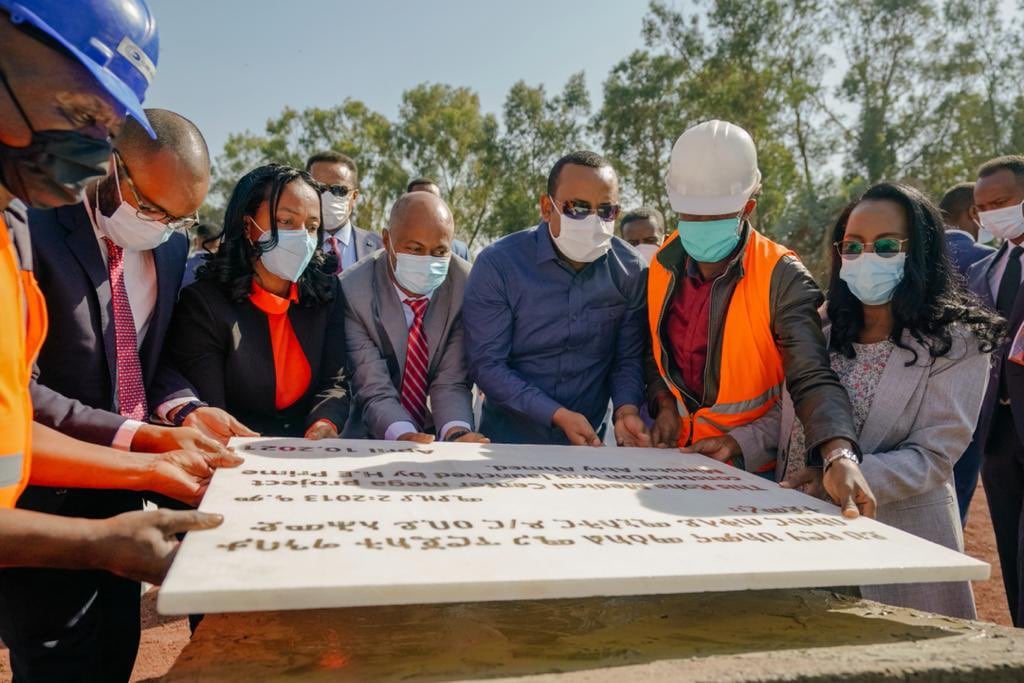 It will provide an integrated health services including organ transplanting and cancer treatment, it was indicated.
Speaking at the occasion, Abiy said that Addis Ababa needs more hospitals to provide better medical services to its residents and called on investors to engage in the sector.
Since Addis Ababa's population is steadily growing, the city needs more hospitals to adequately serve its residents, Abiy added.
He further said that the government is undertaking large-scale infrastructure development projects to interconnect Addis Ababa.
Noting that the availability of health service is one of the challenges to connect the capital, the premier said the construction of this mega Medical Center will play an important role to alleviate the challenge.
"Advancing healthcare for citizens is a critical priority. The Roha Medical center mega project construction launch this morning demonstrates commitment to this priority," the Premier said on Face-book.
With 5 hospitals of more than 1,200 beds, when completed the medical center will enable Ethiopia to become a medical tourism hotspot as well, he added.
Urging for the timely completion of the project, Abiy vowed that his government will strictly and closely monitor the construction process. .
Deputy Mayor of Addis Ababa, Adanech Abiebie on her part said the Roha Medical Center will help to reduce the amount of foreign currency that the nation spends abroad for medical services.
She also expressed her administration's keenness to encourage investors to participate in the construction of health facilities in the city.
Roha Medical Center CEO , Brooks Washington stated that in addition to providing services to local patients, the center will work with the Ethiopian Airlines and hotels to provide travel packages to foreign patients with a view to promoting health tourism destination in Ethiopia.
The construction of the center is expected to be completed in five years whereby one hospital will be operational every year, the CEO pointed.
According to him, the construction of the first of the five general hospitals with a capacity of 350 beds will be completed next year.
He said 10 percent of the beds in the center will be allocated for patients referred from public hospitals and citizens will be provided with affordable medical care as much as possible.