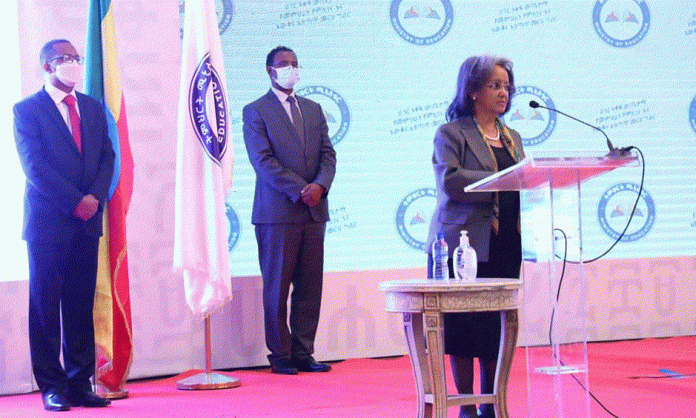 Addis Ababa April 8/2021 (ENA) President Sahle-Work Zewde has called on teachers to strive for the creation of a generation devoted to peaceful coexistence and harmony.
In her remark at the first national teachers recognition ceremony today, the president stressed that teachers have a big responsibility in building a generation which aspires for peace and synergy.
According to her, teachers should play a role in maintaining the long standing peaceful coexistence between nations and nationalities, while working to improve quality of education.
The president said improving quality of education at all levels is the responsibility of all stakeholders. However, creating qualified students that are tolerant, respectful to the rights of others and in fulfilling their obligations should be the major focus areas in the education system.
Education Minister, Getahun Mekuria said teachers have been playing immense role in producing trained and qualified students.
He underlined that the ministry recognizes the role of teachers and is prepared to give them different incentives that encourage them.
The recognition day was organized by the ministry which recognized about 40 retired and 143 currently active teachers at the national level.
According to the minister, the teachers were selected based on their achievements during their teaching years.
Ethiopia has about 700,000 teachers.