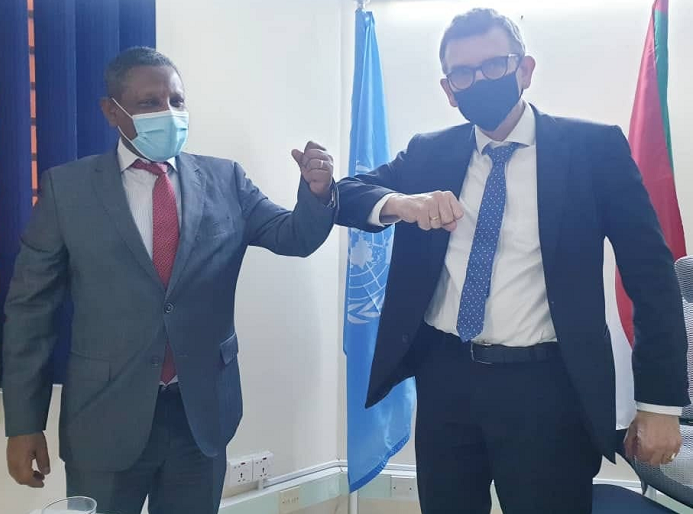 April 6/2021 /ENA/ Ethiopian Ambassador to Sudan, Yibeltal Aemero held discussion with Special Representative of the UN Secretary-General and Head of the United Nations Integrated Transitional Assistance Mission in Sudan (UNITAMS), Volker Perthes on the current situation in Ethiopia and regional issues.
During the discussion, Ambassador Yibeltal expressed Ethiopia's commitment to the peaceful resolution of the border issue with Sudan based on existing joint mechanisms and legal documents between the two brotherly nations.
He also reiterated Ethiopia's reasonable position on the negotiation process of the filling and operation of the Grand Ethiopian Renaissance Dam, according to Ministry of Foreign Affairs.
Moreover, Ambassador Yibeltal explained the commendable progress regarding the provision of unfettered access to Humanitarian organizations and media institutions to Tigray region by the Ethiopian government following the completion of the law enforcement operation.