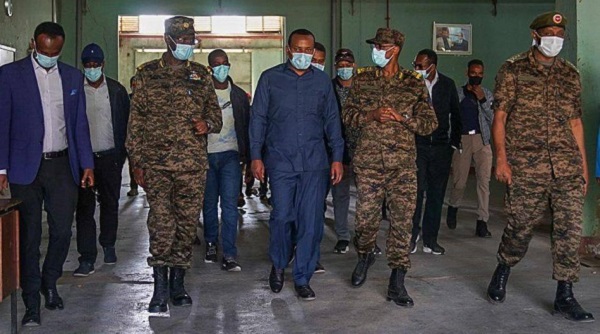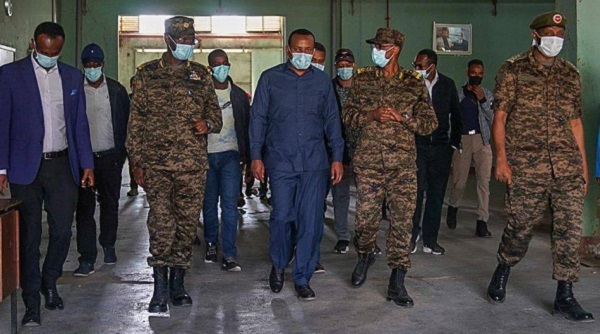 March 28/2021(ENA) Prime Minister Abiy Ahmed today visited Homicho Ammunition Engineering Industry, one of the military production facilities of the Ethiopian Defense Industry sector.

The Prime Minister's visit was accompanied by the Ethiopian National Defense Force (ENDF) Chief of Staff, General Birhanu Jula and other senior government officials.
Following his visit, Abiy said the ENDF has begun to reform and strengthen its production capacity to maintain national sovereignty in a sustainable manner.
"We witnessed today that as we visited Homicho Ammunition Engineering Industry, the ENDF's capacity to manufacture international standard products and strengthen its readiness based on adequate research is evident. We will continue to build on these efforts," he wrote on his Facebook.