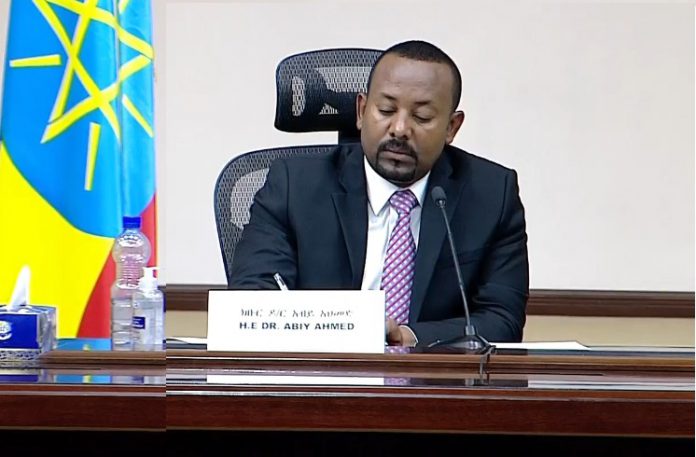 Addis Ababa  /ENA/ March 23/2021 Ethiopia's aspiration for inclusive prosperity is well poised under the 10-year national development plan that depicted remarkable results through the Homegrown Economic Reform, Prime Minister Abiy Ahmed said.

The House is holding its 6th year 11th regular session in the presence of Prime Minister Abiy Ahmed.
Addressing current issues and responding to queries from members of the House of Peoples' Representatives (HPR) today, Premier Abiy said "We have worked according to our plan and achieved remarkable result."
The measures taken to handle the COVID-19 pandemic and locust infestation impacts were significant, the Premier said and noted that Ethiopia is amongst the few countries with positive economic growth registering 6.1 percent in the 2012 Ethiopian budget year.
Currency change has contributed to various positive results, he stated, adding that "some 6.2 million people have opened new bank accounts and saved 98 million birr."
Thus, Abiy said not only did it play significant role in boosting saving but also was a huge growth in terms of creating healthy financial sector with the capability of financial provision for investment.
According to Abiy, of the total 170 billion birr allocated for loan private sectors used only 45 percent in 2010 Ethiopian budget year; however, in just 6 months of the current fiscal year the private sector has used 74 percent of the 155 billion birr.
He noted that the measures taken to reduce the foreign debt burden has registered significant achievement by lowering the 37.6 percent debt to GDP in 2010 to 26.8 percent in 2012 Ethiopian fiscal year.
The Prime Minister added that this demonstrates that if extra efforts are exerted it is possible to lower it to zero in the next 3 years.
Exports growing by 21 percent, trade deficit falling from 13 to 10 percent, revenue increase are among the tangible and visible factors that show the economic growth, it was indicated.