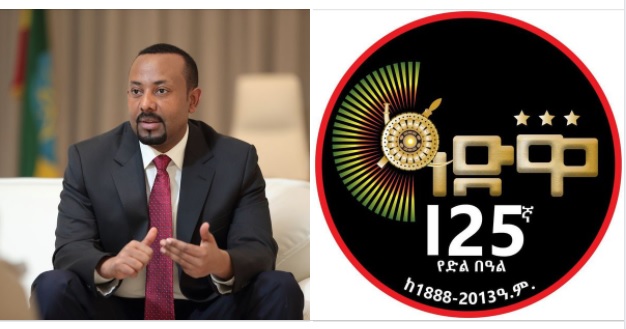 Addis Ababa March 1/2021 (ENA) The Adwa Victory was a pioneer to light the torchlight against the abolishment of colonialism while demolishing the oppressive attitude of the whites against the black people, Prime Minister Abiy Ahmed said.
In his congratulatory message for the celebration of the 125th anniversary of battle of Adwa,
Premier Abiy said unity of Ethiopians within diversity is amongst the Ethiopian values that Adwa brought to light.
Ethiopians from all walks of life had joined the battle of Adwa not because they were in favor of the then government, he said, and noted it is rather because they heard Ethiopia the country of their forefathers was invaded.
Abiy emphasized that the Victory of Adwa is the result of Ethiopian bravery, patriotism, and military tactic.
Ethiopians can tolerate many blunders, he said, however, the Premier stressed bodies that were unable to understand this Ethiopian notion had made mistakes repeatedly assuming Ethiopians are fragmented.
Abiy further pointed out that Adwa Victory depicts forgiveness and elaborated the fact that Ethiopians had put their disputes and disagreements aside and stood in unison maintaining the long-standing belief of Ethiopians that "there is nothing beyond Ethiopia".
The Victory of Adwa made possible what seemed impossible that changed the unchangeable where African force with traditional weapon defeated the Italians who were armed to the teeth, Abiy said in his message.
Adwa is also a living testimony to prove the fact that Ethiopians are endowed with numerous ideas vital both for Africans and the entire world, he said.
Ethiopians should strive to the realization of national prosperity by drawing lessons from these great values of the victory of Adwa, Abiy urged.
The Victory of Adwa marks the victory of Ethiopians over Italy – an invading European force on March 1, 1896.
Ethiopians across the world will celebrates the 125th anniversary of battle of Adwa on Tuesday, March 2, 2021 in various events.