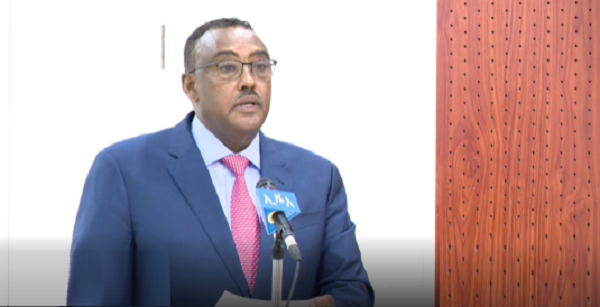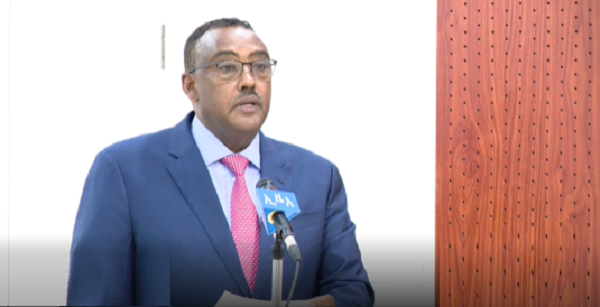 Addis Ababa February 25/2021 (ENA ) Deputy Foreign Minister and Foreign Affairs Minister Demeke Mekonen said Ethiopia needs enhanced and effective efforts of its diplomats more than ever to make clear the existing realities of the country and protect national interest.
Newly appointed ambassadors and mission leaders were sworn in today at a ceremony held at the National Palace in the presence of  President Sahle-Work Zewde and Deputy Prime Minister and Foreign Affairs Minister Demeke Mekonen.
During the occasion, Demeke stated that the role of ambassadorship is a high level appointment that bears the highest public and government trust with a view to ensuring national interest.
In this regard, the current situation of Ethiopia needs efficient diplomatic interventions of its ambassadors and diplomats more than ever, he said, and urged the newly appointed ambassadors to effectively fulfill their mission by playing the appropriate leadership role.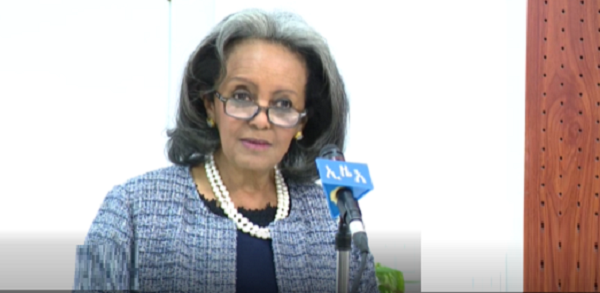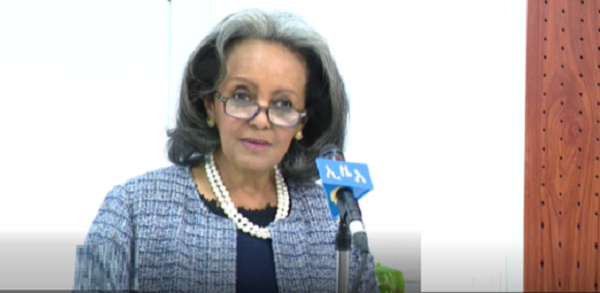 President Sahle-Work Zewde on her part urged the newly appointed ambassadors to give utmost priority to building the image of the country and enhance bilateral cooperation.
She said Ethiopian ambassadors have to make efforts to exploit opportunities that are vital to the country.
"While fulfilling your responsibilities, you must not forget your country not only in your hearts but also in every bit of your activities," the president stressed.
She urged the ambassadors to make the maximum effort to exploit each and every opportunity in the respective countries they are assigned to.
Indicating the need to analyze diplomacy based on the existing realities of the world, President Sahle-Work pointed out that Ethiopian diplomats must try to understand the political economy, history and culture of countries where they are appointed to represent Ethiopia.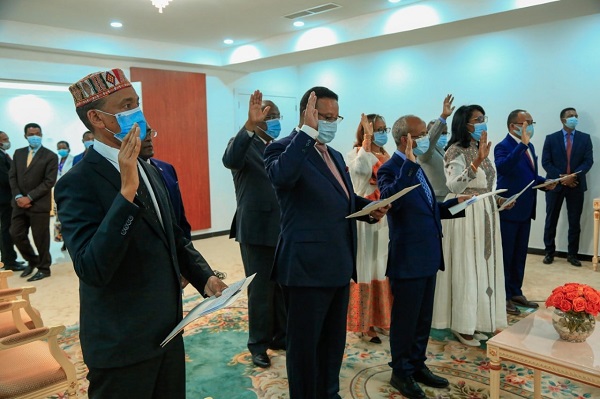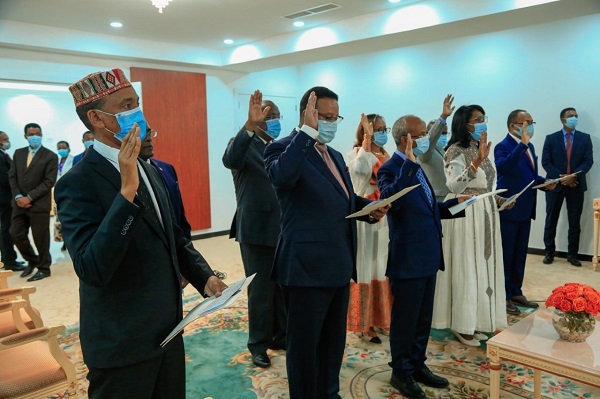 The ambassadors have been given training for the past weeks on different issues, including diplomacy and international relations, diplomatic protocol, foreign policy, bilateral relations, economic diplomacy, and the 10-year strategic plan of the ministry, among others.