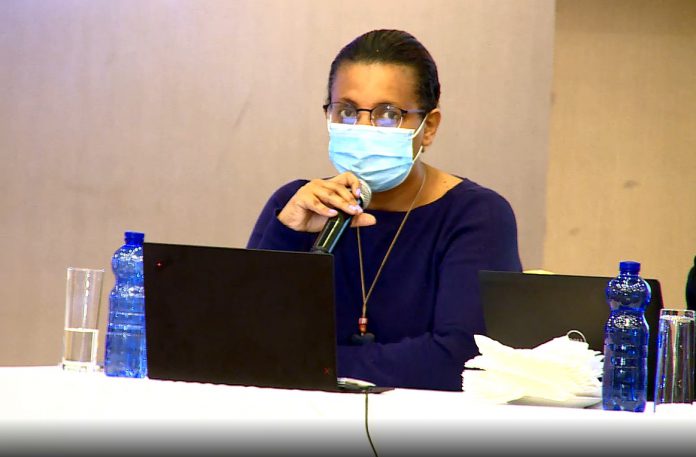 Addis Ababa February 23/2021 (ENA) The National Electoral Board of Ethiopia (NEBE) disclosed that it has delivered election materials to all the 673 constituencies.
Briefing political parties about the 6th general election preparations and the remaining works today, NEBE Chairperson Birtukan Mideksa said the election materials are being delivered to 50,000 polling stations across the country by using all modes of transportation. 
However, the chairperson pointed out that shortage of transportation is impeding distribution of materials in some areas.
Birtukan called on officials of regional government to seek solution for the problem, political parties and other stakeholders to play their parts in facilitating logistics in this regard.
Unless the problem of transportation is resolved soon, it could disrupt the national election process, she warned . 
Speaking about registration of candidates, the chairperson said the board has carried out the first-round registration in various constituencies.
Candidates have been registered in Addis Ababa, Oromia, Dire Dawa, Harar, Gambella and Afar where the registrations will end in February 28, 2021. The second-round registration in the remaining constituencies will start immediately.
Some political party leaders attending the briefing complained that their members and leaders have been arrested and their offices closed.
Responding to the complaints, Political Parties and Civic Associations Affairs Head of the ruling Prosperity Party, Alemu Sime, said the accusations are baseless and do not reflect the reality on the ground.
However, the head promised that his party will investigate the matter and take the necessary corrective measures if there were attacks on political party leaders and supporters.
Alemu also said his party will solve the logistics problems in cooperation with regional leaders.