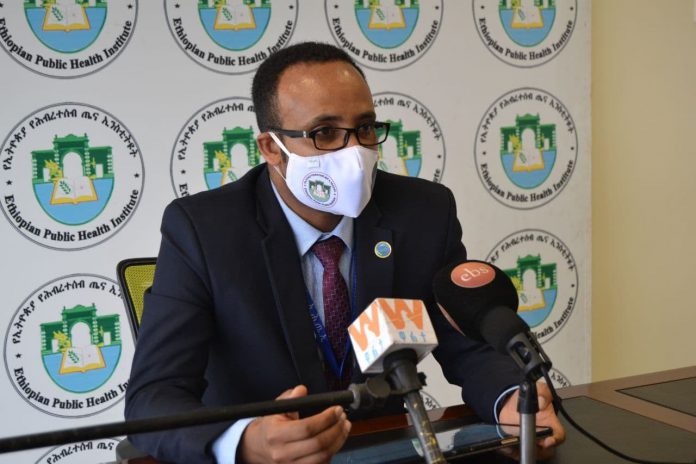 Addis Ababa February 23/2021 (ENA) An updated version of COVID-19 Ethiopia Training App was launched by Ministry of Health and Ethiopian Public Health Institute (EPHI) today.
Briefing the media, EPHI Deputy Director-General Aschalew Abayneh said the updated app is vital to reach out the health workforce for training amid the fight against Coronavirus.
"Training is vital to build the knowledge and skill of health workers, especially amid the fight against COVID-19. But it was very difficult to train all the health workforce from federal to kebele level at a time," he elaborated.
Aschalew added this application helps the health workers to get training wherever they are and at any time.
Users are expected to download the COVID-19 Ethiopia Training App once and continue to read the courses, take tests without any internet access and cost, the deputy director-general stated.
The courses are updated to align with current research findings, guidelines, and include two new courses: Home-based Isolation, and Care and Guidance on COVID-19 Prevention and Control Measures in School Settings.
The other updated topics covered in the platform are surveillance, case management, laboratory, infection prevention and control, risk communication and community engagement, it was learned.
In addition to giving training courses at their convenient time and place and get certificate after completion, the app disseminates updated guidelines and protocols to aid in conducting integrated and efficient COVID-19 response.
The app is accessible on Google Store, Ministry of Health and EPHI websites, and social media platforms.
The COVID-19 Ethiopia Training App is an innovative mobile learning platform for health workers fighting against COVID-19.