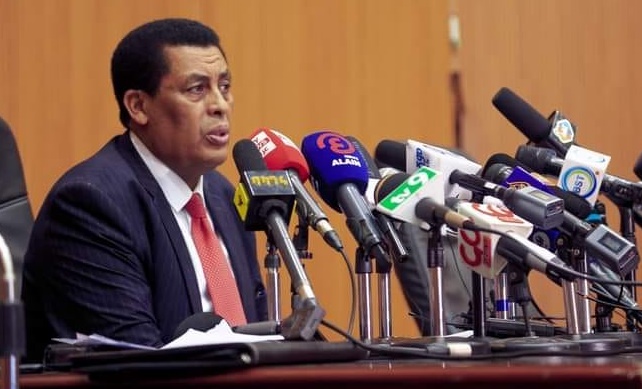 Addis Ababa February 23/2021 (ENA) The Interim Administration of Tigray, the Federal Police, and the Attorney General will independently investigate any alleged crime, Spokesperson of Foreign Affairs disclosed today.
In his weekly briefing, Dina Mufti said rape, plunder, callous and intentional mass killings as observed and verified in Mikadra, and every other imaginable crime could have happened in the region where many are illegally armed, and the legal and administrative structure compromised as well as 13,000 prisoners were intentionally released.
The government has been diligent to end the impunity in Tigray thus achieving notable results so far, the spokesperson noted, adding that any serious offense committed against the rights of citizens, including refugees in the region, will be investigated and perpetrators will be brought to justice.
To this end, the Interim Administration of Tigray, the Federal Police and Attorney General will independently investigate all alleged crimes, he stated.
With regard to power outage in the region, the spokesperson stated that one of the major electric transmission lines in the region extending from Alamata-Mehoni to Mekelle recently cut off by members of the TPLF junta in Adigudom area.
The line had been badly damaged in the past, and it took a long time to repair, he recalled.
The other power line in the region, which is the Tekeze-Axum line, has been under construction.
According to the spokesperson, Ethiopian Electric Power is working to rehabilitate the damaged infrastructure. The junta has shown to the world, once again, that it has a complete disregard to the wellbeing of the people of Tigray, he underscored.
Asked about the Ethio-Sudan border dispute, Dina said: "Our stand has always been consistent. The Sudanese army has to withdraw from our land, then we will start to negotiate and solve the issue through existing mechanisms."