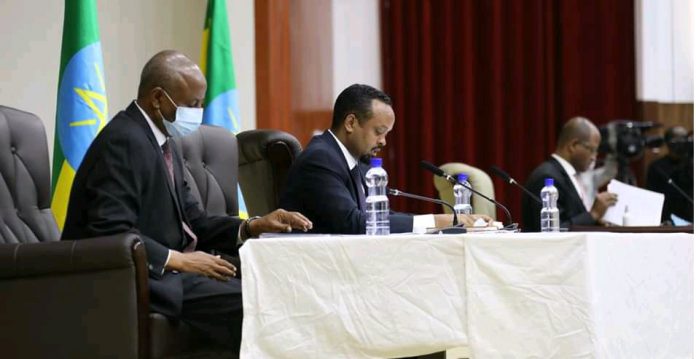 Addis Ababa,June 11/2020(ENA)The House of People's Representatives (HPR) has referred the over 476 billion Birr draft budget bill for the next 2020/21 Ethiopian fiscal year which starts on July 8, 2020 to Budget, Revenue and Finance Affairs Standing Committee today.

Defending the budget, Finance Minister Ahmed Shide said the 2020/21 draft budget bill was prepared with maximizing input and outcome corelation in mind and minimizing COVID-19 induced negative effects on the economy.
According to him, with this budget the Ethiopian economy is anticipated to expand by 8.5 percent in 2020/21 fiscal year.
It is to be recalled that the budget referred to commitee was approved by the Council of Ministers.