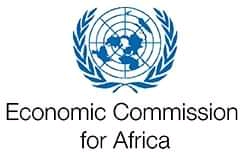 Addis Ababa June 11/2020(ENA) Africa is in urgent need of affordable broadband internet to help school children affected by COVID-19 in the continent continue education online, the Economic Commission for Africa (ECA) urged.
The director of Technology, Climate Change and Natural Resources Management at the ECA, Jean-Paul Adam, told journalists during a virtual press briefing on Wednesday that Africa contributes less than one percent to the world's digital economy, which accounts for about 15 percent of global GDP.
Currently over a quarter of a billion school children in Africa have been affected by COVID-19 and most of them lack the digital tools to continue their education online, the director indicated.
"This is very concerning and conveys a strong message that broadband connectivity is absolutely crucial for educational institutions and businesses to continue to provide essential services,"
According to Adam, reliable, high-speed internet is also key to ensuring that hospitals and medical institutions can access the global information network and resources necessary to fight COVID-19.
He said the continent needs about 100 billion USD to achieve universal, affordable and good quality internet access by 2030.
Presently, only 17.8 percent of households in Africa have internet at home and the continent accounts for only 21 percent of worldwide internet users.
He cited affordability as one of the biggest barriers to internet access in Africa, stating "The average cost of 1GB of data on the continent is 7.12 percent of average income, with some countries having rates as high as 20 percent, which is way above the 1 – 2 percent deemed to be affordable."