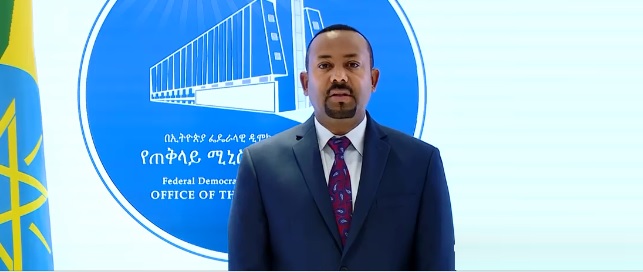 ENA,April 18/2020 Prime Minister Abiy Ahmed, Ethiopian Orthodox Church Patriarch His Holiness Abune Matias, and Ethiopian Catholic Church Cardinal Berhaneyesus Surafel have sent Easter wishes and goodwill to Ethiopians today.

Wishing Ethiopians a happy Easter holiday, the premier said "when we think about resurrection this time coronavirus comes to our mind… The pandemic has invaded the world without weapons and spread all over the world."
He reiterated that this pandemic has infected so many people, caused human death and affected the economic, political, social and religious lives.
Furthermore, he stated that the psychological effects of the pandemic are not easy to overcome in the face of the challenges and consequences of the coronavirus.
"We must (therefore) all unite and work hand-in-hand to fight against this virus, as far as the government and people are concerned, so as not to face more challenges than we face,"Abiy stated.
Without a doubt, this pandemic crisis will pass, the prime minister pointed out, adding that "if we do everything it needs to do, we can reduce the time of this challenge."
The religious leaders of Ethiopian Orthodox Church and Ethiopian Catholic Church have on their part urged followers of their faith to respect and execute the various directives to combat COVID-19 alongside prayers.
Ethiopian Orthodox Church Patriarch, His Holiness Abune Matias said the decision by the Synod of Ethiopian Orthodox Church which urged followers to worship by keeping physical distance and praying at home targeted to avoid over-crowdedness and protect people from the Coronavirus.
He urged followers to continue their prayers in their homes and support the needy.
Ethiopian Catholic Church Cardinal, Berhaneyesus Surafel said "we have to continue our prayers to be fully freed from the recent pandemic."
During this Easter season, Christians have to support their brothers and sisters in need and take all the necessary cautions, he added.
Ethiopian Easter will be celebrated tomorrow by followers of the Orthodox, Catholic and Protestant churches.