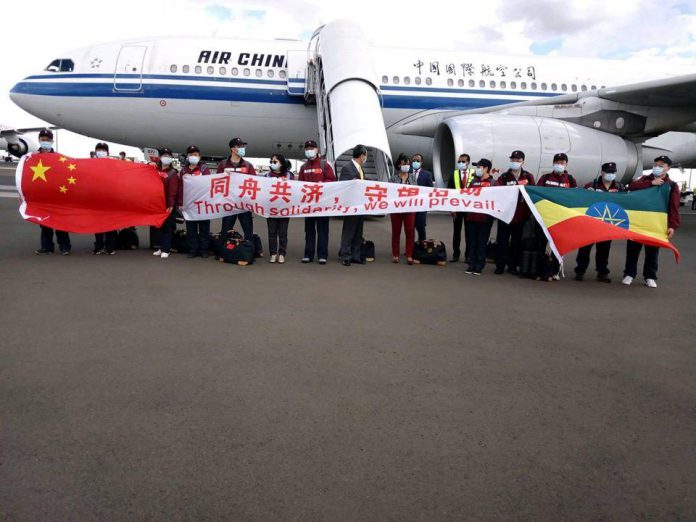 ENA,April 16/2020 A Chinese anti-epidemic medical expert team today arrived in Addis Ababa to share experience and support Ethiopia's effort to halt the spread of COVID-19. 
The team embraces 12 medical experts will engage in the fight against the spread of coronavirus for two weeks.
The experts specialize in various areas, including general surgery, epidemiology, respiratory, infectious diseases, critical care, clinical laboratory and integration of traditional Chinese and Western medicine.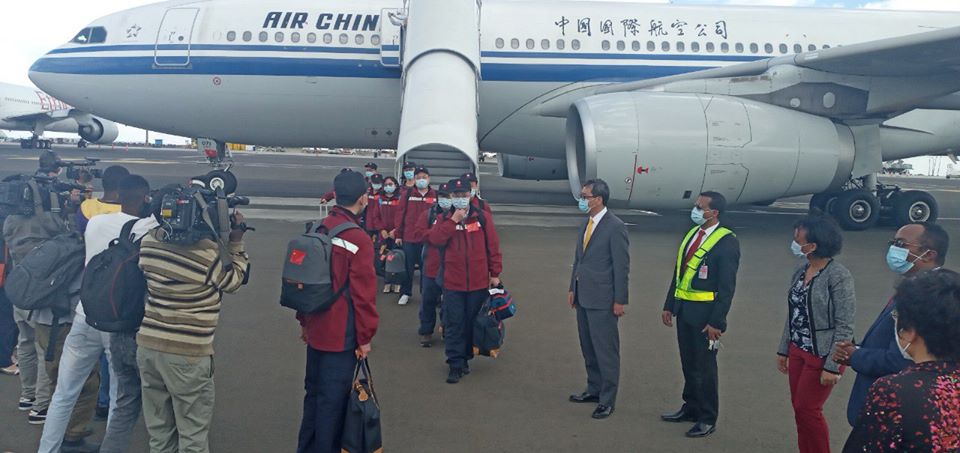 The team also carries urgently needed medical supplies including protective equipment, and traditional Chinese medicine that has been tested effective by clinical practice.
The medical experts are among the first batch of anti-pandemic medical teams that China ever sends to Africa since the outbreak.
They are selected by the provincial Health Commission of Sichuan Province and the Tianjin Muncipal Health Commission, it was indicated.
During its stay in Addis Ababa, the team is expected to give guidance and technical advice on epidemic prevention with medical and health institutions.
Traditional Chinese medicine and integration of traditional Chinese and Western medicine is one of the critical factor of China's success in prevention and control of COVID-19.
In his media briefing on Wednesday, Chinese Foreign Ministry spokesperson Zhao Lijian said China has kept in mind the valuable support from Africa when the country was facing hard period in prevention and control work.