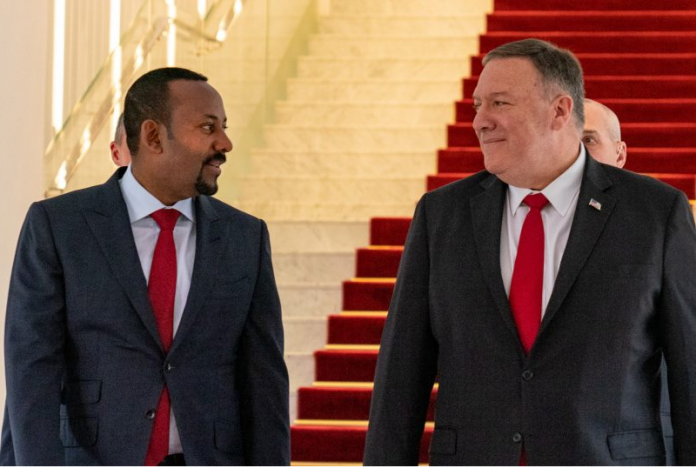 Addis ababa, April 13/2020(ENA) Prime Minister Abiy Ahmed today held telephone conversation with U.S. Secretary of State, Mike Pompeo on ways of collaboration to effectively reduce the impact of COVID-19.

Food insecurity will be a serious challenge for sub-Saharan Africa as the continent grapples with the economic impact of the virus, he said.
The two sides discussed on applying collective leadership to minimize adverse effects.