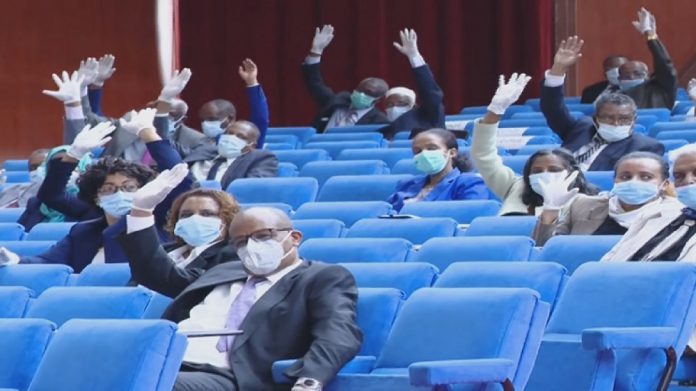 ENA,April 10/2020 In its extraordinary session, the House of Peoples' Representatives (HPR) has passed today the draft bill forwarded by the Council of Ministers to approve the State of Emergency.

The House voted to approve the proclamation almost unanimously with only in one abstention.
Ethiopia's Council of Ministers on Wednesday has declared the state of emergency for five months in a bid to halt the increasing threat from COVID-19.
The House also endorsed the bill that enables to establish state of emergency inquiry board comprising of seven persons to be chosen and assigned by the HPR from among its members and legal expertise.
The State of emergency is expected to set strong restrictions in an effort to restrain the spread and impacts of coronavirus across the country.