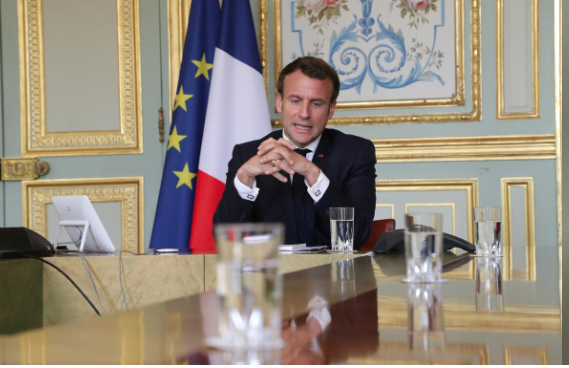 ENA April 9/2020 French President Emmanuel Macron offered his full support to the World Health Organization (WHO) in a call with its Director-General, Tedros Adhanom on Wednesday.

President Macron has reaffirmed his trust and support for the institution and refuses to see it's locked into a war between China and the USA.
In his call with Dr. Tedros, Macron also assured him that a French doctor who suggested a possible treatment for COVID-19 should be tested in Africa did not represent official French policy.
African leaders including President Sahilework Zewudie, President Cyril Ramaphosa, and President Paul Kagami have also shown their full support to Dr. Tedros.
South African President Cyril Ramaphosa, who chairs the African Union (AU), said in a statement late on Wednesday that Dr. Tedros had shown "exceptional leadership … from the very earliest stages of this unprecedented global health crisis".
Rwandan Paul Kagame twitted that Dr. Tedros "has the full confidence and support of Africa," while AU Commission Chairperson Moussa Faki Mahmat urged leaders to focus on fighting Covid-19.