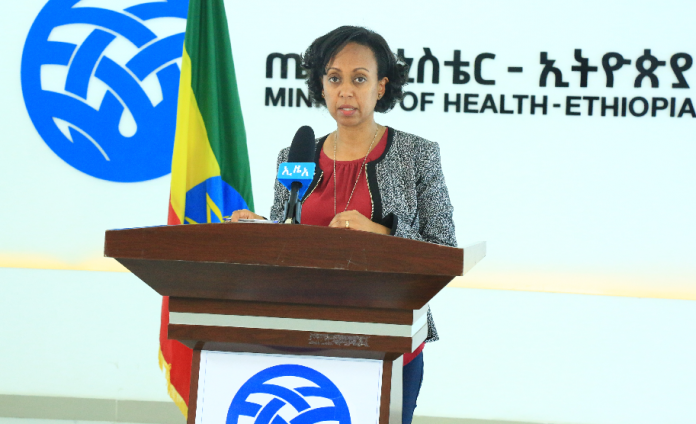 Addisabab, April 7/2020(ENA) The number of confirmed COVID-19 cases in Ethiopia rose to 52 on Tuesday with the Health Minister, Lia Tadesse warning for cautious approach to protect the virus.

The 8 new cases, including a nine month baby-boy and his mother, were confirmed from 264 samples tested in the last 24 hours, the Minister said.
The seven are Ethiopian nationals while the other one is a 30 year Eritrean woman traveled from London to Addis Ababa and she remained in quarantine until she tested positive.
Five of the confirmed cases have travel history from Dubai and have been quarantined in Addis Ababa including the nine month baby-boy and his mother, the Minister added.
A 25 year Ethiopian woman, who has been quarantined in Addis Ababa, with a travel history to Thailand, and a 19 year young Ethiopian with no travel history tested positive, Lia noted.
All patients are receiving treatment in isolation, she said.
Out of the 52 positive cases two deaths have been recorded and four patients have recovered while one is under intensive care unit.