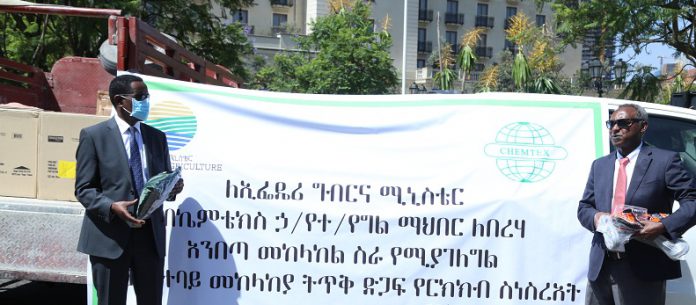 ENA April 7/20202 CHEMTEX Ethiopia, crop protection technology provider, has contributed various equipment that would help to boost the fight against the spread of desert locus swarms.

General Manager of the company, Yimenu Jembere, handed over the equipments to the Ministry of Agriculture (MoA) today to support the efforts in preventing the spread of desert locust swarms.
The equipments, which was estimated to cost 400,000 birr, includes 200 respiratory masks with filters,  200 eye goggles, 200 over all clothes and 200 hand glovers.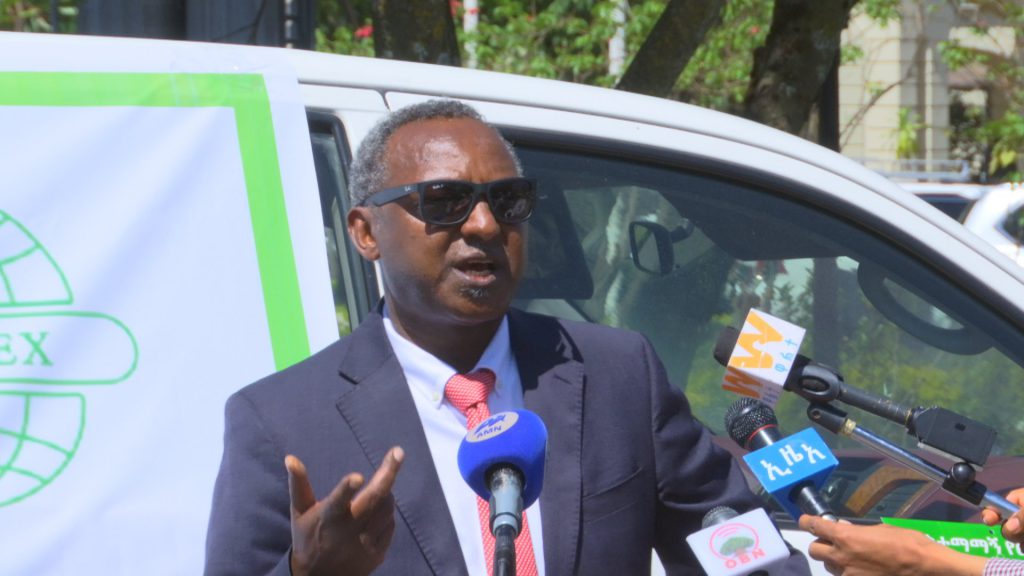 Minister of Agriculture, Umer Hussien, on the occasion said the equipments would help the efforts of the government to control the outbreak of desert locust in the country.
Praising keenness of the company, Umer said the government is striving to protect desert locust infestation in collaboration with stakeholders including CHEMTEX.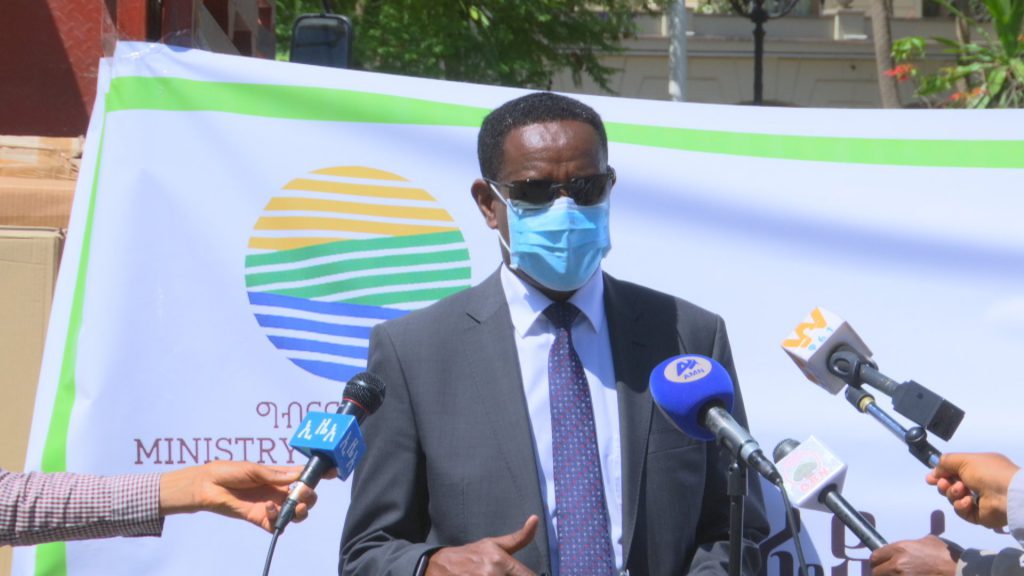 The minister indicated that desert locust damage is expected to continue until August, which is posing food insecurity if not control swiftly.
The global Food and Agricultural Organization (FAO) constantly warned that rising numbers of desert locusts pose an extremely alarming and unprecedented threat to food security and livelihoods in Horn of Africa.