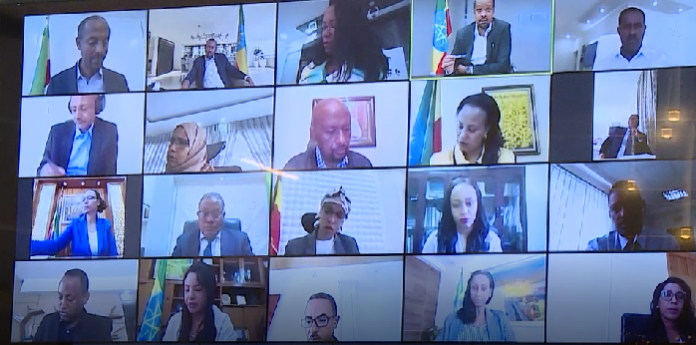 ENA,April 4/2020 The Council of Ministers has referred bills on electronic transaction and the establishment of an integrated hospital to the House of People's Representatives. 
In its 81st regular meeting held through teleconference, the Council of Ministers first discussed the draft bill on electronic transaction that enables the country to replace trade and public services conducted through paper money into electronic-led transactions which facilitate digital economy.
Secondly, the council discussed the draft bill submitted by Ministry of Health to establish Eka Kotebe Hospital which is envisioned to provide integrated mental and physical services.
After the deliberation, the council referred both bills to the House of People's Representatives for endorsement.