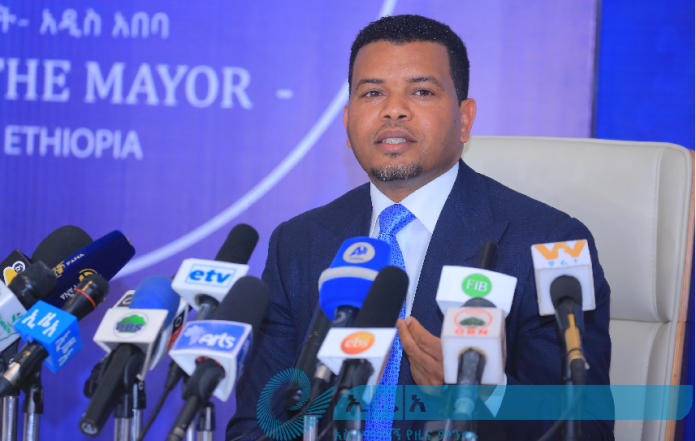 Addis Ababa, March 4/2020(ENA)Addis Ababa Deputy Mayor has ruled out full lock-down of the capital city in the fight against Coronavirus.

The deputy mayor also revealed today that the city administration has allocated 600 million Birr to contain and crush the virus.
Briefing journalists about the effort underway to tackle COVID-19, Deputy Mayor Takele Uma said over 30,000 youth volunteers have been participating in awareness and fund raising activities in the city.
Religious leaders, investors and residents of the city are providing the necessary support for the effort, he added.
The entire communities in the capital are working in collaboration with the city administration to contain the virus, Takele noted.
The administration on its part will make available the food it stored in five warehouses at reasonable price to the inhabitants beginning next week.
To avert food shortage in the capital city, efforts are underway to integrate the supply of food from farmers in Amhara, Oromia and SNNP regions, Takele stated.
On other hand, over 5,550 isolation centers have been readied in the city.
According to the deputy mayor, wide-ranging activities have been introduced to fight the disease and take corrective measures against those who violate regulations put in place to contain COVID-19.