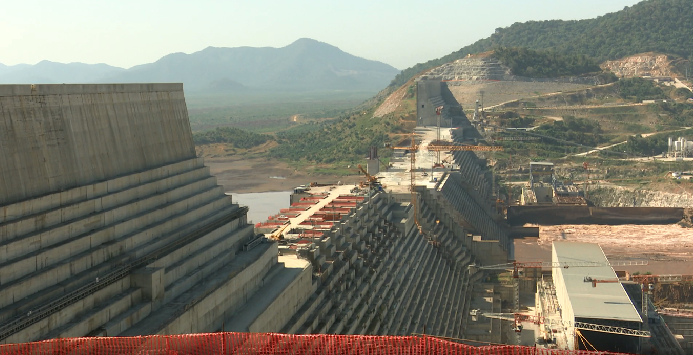 ENA,April 2/2020 The construction of Grand Ethiopian Renaissance Dam (GERD) being built on the Nile River is a development and economic right for Ethiopia to benefit from its natural resources, a renowned Author and Researcher on African affairs said.
In an exclusive interview with ENA Arabic Service, Professor Hally Yahya said the construction of GERD signifies the country has started to utilize its natural resource, which he termed as "logical and natural justice for this country without harming others."
Criticizing Egypt's stand on GERD, the author said Egypt wants to keep its hydropower hegemony on the Nile River.
"Egypt should narrow its difference as dam is beneficial to the three riparian countries including Ethiopia, Egypt and Sudan," he said.
Appreciating Ethiopia on its fair and transparent approach on the issue of GERD negotiation, Professor Hally urged for the tripartite talks to be consolidated for the mutual benefits of the three countries.

Ethiopia's move to build the GERD has dated back in the 1960's after the American experts studied the Blue Nile or Abbay River basin for hydropower generation, he noted.
"The Egyptians must be aware of the fact that Ethiopia did not put forward this project today, but it has been on the table since the 1960s. Even after the construction of Aswan Dam, there is an American study indicating that four dams can be built in the Blue Nile basin," he said.
Stating the U.S. Treasury, which oversees the talks between Ethiopia, Egypt and Sudan, Hally said Ethiopia should not accept the unfair mediation which harms the very interest of Ethiopians.
"This is a violation of the Ethiopian right to the equitable use of natural resources, and Ethiopia has to make a sound decision to withdraw from the negotiation. It is not fair and guarantee for the development rights of Ethiopia in particular and to the Nile Basin countries in general," he underlined.