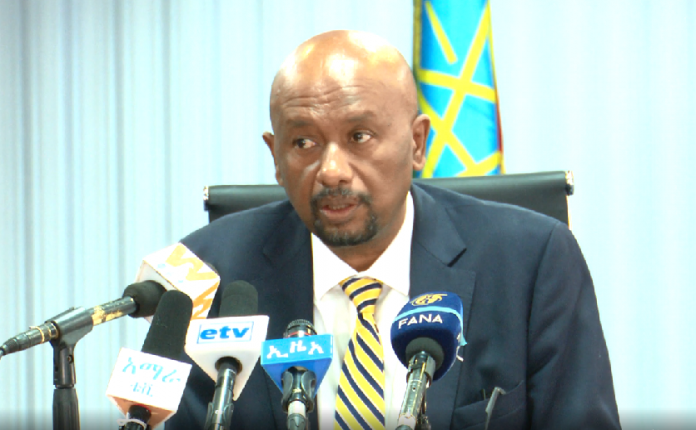 Addis Ababa, April 1/2020 (ENA)The Government of Ethiopia has decided to mark the 9th anniversary of the construction of the Grand Ethiopian Renaissance Dam (GERD) on the mass-media due to the COVID-19 pandemic.

Briefing journalist today, Water, Irrigation and Energy Minister Sileshi Bekele said this anniversary will be marked on the mass media unlike the colorful celebrations that took place in the presence of tens of thousands of Ethiopians at the construction site and across the country in the last eight years.
This is because of the COVID-19 pandemic that Ethiopia has been trying hard to contain, he added.
The minister further said the construction of the dam, which is the symbol of sovereignty and unity, has been progressing well.
Sileshi pointed out that the construction of the dam in two shifts will continue along with the struggle to crush COVID-19 and protect the workers at the site.
GERD is 72.4 percent completed and filling it is expected to begin this rainy season, he revealed.
The construction of the Grand Ethiopian Renaissance Dam (GERD) started in April 2011, after the 4.7 billion U.S. dollars engineering, procurement and construction (EPC) contract was awarded to Salini Costruttori.