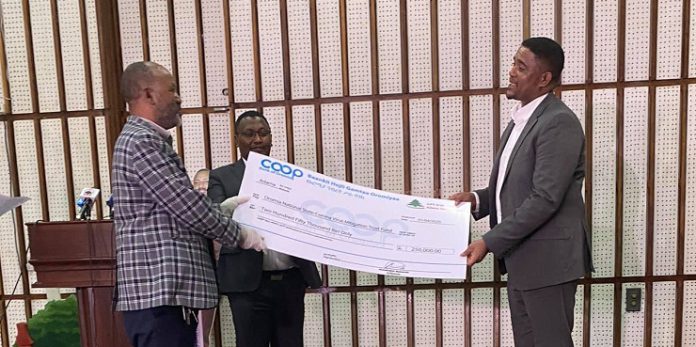 ENA April 1/20202 Some 23 investors in Oromia Regional state have donated 41.6 million Birr to support the effort underway in the fight against Coronavirus.
The investors hand over their cheques to Oromia Regional State Chief Administrator Shimelis Abdisa today.
Shimelis said on the occasion that the financial contribution will help the efforts of the regional state to contain the spread of COVID-19.
Applauding the commitment of the investors, the chief administrator stressed that this is a critical time when the collaboration of all stakeholders is needed to overcome the challenge.
COVID-19 has been affecting the economic and social life of citizens, he noted, thanking the investors for fulfilling their social responsibility in addition to the crucial role they play in development.
The investors on their part have expressed their commitment to support the efforts of the regional state to control the spreading COVID-19.
All citizens should discharge their responsibility through providing equipment, financial and others support to scale up the efforts of the government, they added.
Sources stated that this is the first round resources mobilization as other investors have also shown interest to extend support.
Meanwhile, the Addis Ababa City Administration has also donated personal protection equipment, sanitizer, and other goods worth 15 million birr.