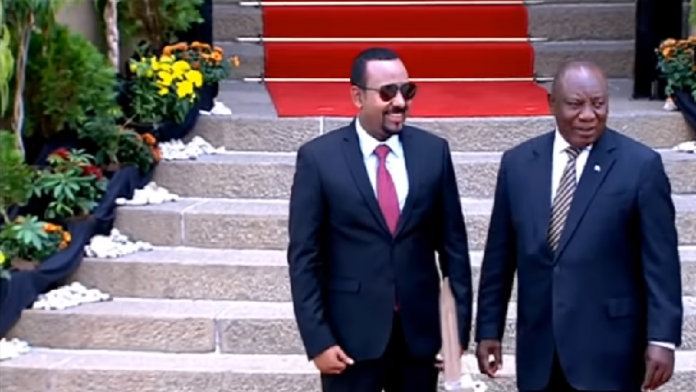 ENA April 1/2020 Prime Minister Abiy Ahmed wrote he had good conversation with South Africa President Cyril Ramaphosa on the need for collective leadership to overcome the impact of COVID-19. 

Writing in his Facebook, Prime Minister Abiy said the leaders have agreed to work together.
"We agreed that withstanding the economic damages that the pandemic causes requires the support of G20, World Bank and International Monetary Fund, " he noted.
The premier had similar conversations with IGAD leaders about the importance of collective leadership as a means of withstanding the challenges COVID19 early in the week.
They agreed about the need for coordination and regional response to curb the spread of Coronavirus in the sub-region.