Addis Ababa, March 30/2020(ENA)Prime Minister Abiy Ahmed held virtual discussion with leaders of Intergovernmental Authority on Development (IGAD) on the importance of collective leadership toward Coronavirus.

During their discussion, the leaders noted the importance of collective leadership as a means of withstanding the challenges COVID-19 is posing globally.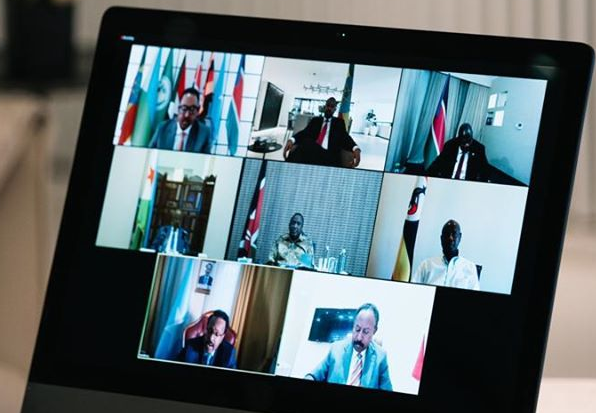 Prime Minister Abiy said that "individually we are not well prepared to overcome the consequences of the virus on our health systems and the long-term impact on our economies. Our burgeoning industries, like tourism, are being impacted already."
Therefore, seeking support together, providing needed materials that each of us have an advantage over and exchanging experiences closely is vital to our survival, he noted.
"The economic progress that each of our countries have made is at risk and the only way we can overcome is through collective leadership and coordinated responses."
The IGAD leaders on their part reiterated that they need to remain hopeful and consciously work together.