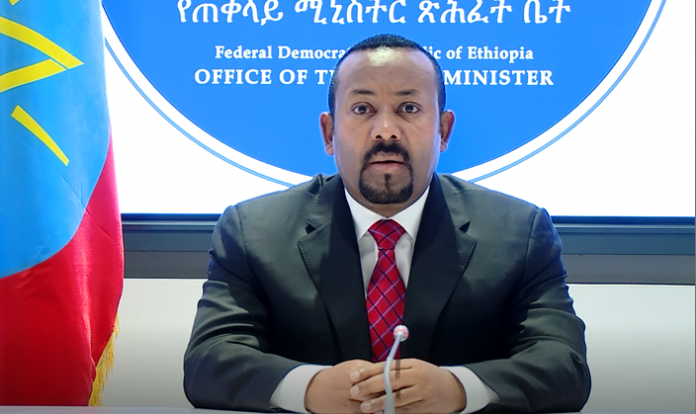 Addis Ababa, March 30/2020(ENA) Prime Minister Abiy Ahmed urged the public to be more restraint and take proper preventive measures towards containment of COVID-19.

In his video address today, Abiy said the total number of confirmed cases has reached to 23, with two recoveries and no death record.
The virus had infected more than 700 thousand peoples worldwide, and killed 30 thousand peoples.
The pandemic which has been continue to threaten the world is intricate to manage, so it needs the public to take full responsibility to avert the spread of the virus.
Yet, the Prime Minister noted that urban residents are not rightfully applying the guidance and preventative measures in containing the spread of COVID-19.
He called upon the society to contain the spread of the virus by keeping personal hygiene and physically distance from each other at this stage.