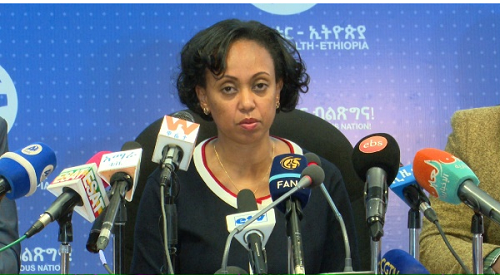 Addis Ababa, March 28/2020(ENA) Health Minister Lia Tadesse disclosed today that one patient has fully recovered from coronavirus (COVID-19).

The minister tweeted that a patient has fully recovered from the virus out of the 16 that tested positive.
The ministry revealed yesterday that four more individuals tested positive for COVID-19, bringing the total number to 16 since the first case was confirmed on March 12, 2020.
There are now 13 active cases as two persons have been transferred to their country.
The Government of Ethiopia has intensified preventative measures to contain the spread of coronavirus through expanding COVID-19 laboratories, banning large gatherings, suspending school and sport events as well as flights, among others.