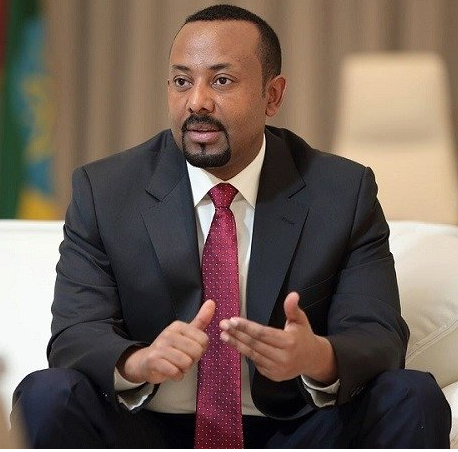 ENA,March 27/2020 Prime Minister Abiy Ahmed held phone conversation with Akinwumi Adesina, President of African Development Bank (AfDB) and Kristalina Georgieva, Managing Director of the International Monetary Fund (IMF) on the fight against COVID-19. 
Premier Abiy twitted that "both reiterated their understanding of the continent's unique needs."
He expressed his gratitude to AfDB and IMF chiefs for their institutional solidarity "as we work to overcome the impact of COVID19."
"Such global challenges require collective leadership. Africa also requires support and adequate cushioning to circumvent the impact of this shock," Abiy stated.
Prime Minister Abiy recently proposed a 150 billion USD emergency health financing and budgetary support from the World Bank to cope the economic impact of COVID-19.
The G-20 nations on Thursday pledged a "united front" in the fight against the coronavirus epidemic, and decided to inject 5 trillion USD into the global economy to counter the impact of the crisis.