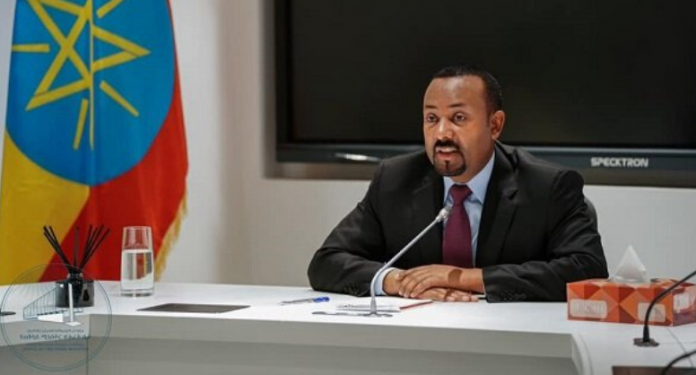 Addis Ababa, March  24/ 2020(ENA) Prime Minister Abiy Ahmed proposed 150 billion USD emergency financing package for Africa to combat the spread of COVID-19.

A statement released today said Ethiopia, working closely with its fellow African countries, has submitted the following proposed areas and forms of intervention for consideration during the upcoming Extraordinary G-20 Leaders' Summit to safeguard the commendable progress registered in Africa against reversal induced by this pandemic.
The statement underlined that this global pandemic requires a global approach and strategy to stop it. "More than ever, the global community needs global-level leadership to address this pandemic, its toll on human life and health, as well as its catastrophic impact on the global economy generally and the economies of the most vulnerable members of the international community in particular."
The three-point proposal includes a 150-billion-USD Africa COVID-19 emergency financing package in supplementary budgetary support from the World Bank (including by recycling undisbursed IDA resources) for health emergency support to boost foreign exchange reserves and safety nets.
IFC Global Private Sector Financing — Trade financing, working capital support and medium-term financing to private companies struggling with disruption of supply chains; and IMF global crisis financing to low income countries to meet urgent balance of payment needs and other G-20 facilities.
The second point of the proposal deals with global Africa health emergency package. The statement said this may include support to WHO to strengthen public health delivery and emergency preparedness in Africa and support to Africa CDC to help supply medical equipment, protective gears and testing kits; and financing by the Global fund (for AIDS, TB and Malaria) to strengthen system for health services and support health equipment purchases in Africa.
The third points proposes debt resolution and restructuring package, and this will follow the examples of previous successful debt relief efforts, according to the statement.
In addition, Ethiopia proposed that all interest payment to government loans should be written off. Besides, part of the debt of low-income countries should be written off.
It further suggested that the remaining debt be converted into long-term low interest loans with 10 years grace period before payment. All debt repayments will be limited to 10 percent of the value of exports.