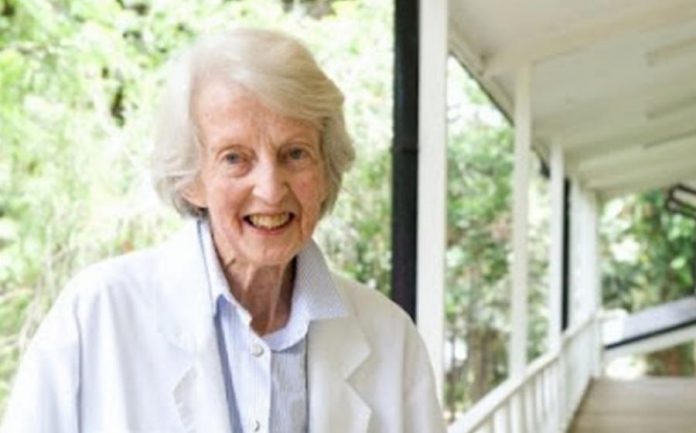 ENA,March 23/2012 The late obstetrician Dr. Catherine Hamlin was laid to rest today at St. Peter-Paul Catholic cemetery today.
Many mourners gathered in Addis Ababa to pay their final respect to Hamlin's corpse which  was attended by her family members and colleagues.
Dr. Catherine Hamlin, who provided life-changing reconstructive surgery for obstetric fistula for more than 60,000 Ethiopian women, died at the age of 96 last Wednesday in Addis Ababa, Ethiopia.
Catherine was born in Australia and graduated from the University of Sydney in 1946. Once she came to Ethiopia to work as a trainer of midwives, she decided to settle and open the doors of the Addis Ababa Fistula Hospital with her late husband in 1974.
During the last 61 years, Dr. Catherine Hamlin helped thousands of women in Ethiopia that suffered from obstetric fistula, an internal injury caused by a prolonged and unrelieved obstructed labor.
Health Minister Dr. Lia Tadesse told ENA earlier that "Hamlin had an extraordinary journey of humanitarian support that saved many Ethiopian women who were the most marginalized in their time of grave need."